FLUSH-MOUNTED MULTIMEDIA DISTRIBUTOR DISBOX-XT
COMPACT MULTIMEDIA DISTRIBUTOR WITH VERSATILE POSSIBILITIES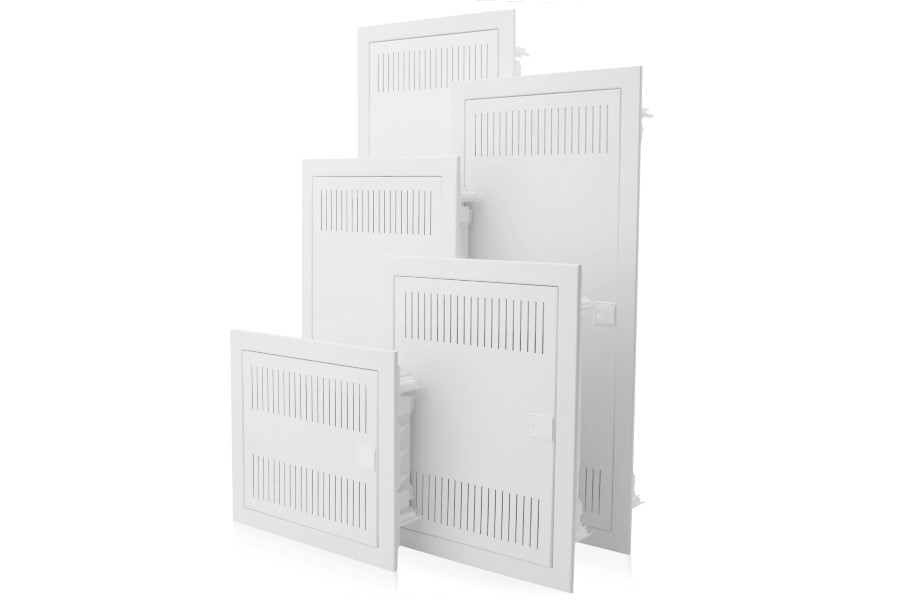 USE THE CONVENIENT FORM. WE TAKE CARE OF THE REST!
FLUSH-MOUNTED MULTIMEDIA DISTRIBUTION BOX FOR SMART HOME APPLICATIONS
The communication distributors of the DISBOX-XT series have a protection class of IP40 and are therefore optimally suited for use in all types of indoor spaces. The housing of the flush-mounted fuse box is made of high-quality acrlynitrile butadiene styrene (ABS) and thus complies with the specifications for freedom from halogens, UV stability and ROHS and REACH conformity. The door and the frame are made of sheet steel, powder coated in RAL9003 (white). A total of 5 different housing sizes from 12 to 70 module slots are available in this series. The flush-mounted distributor has a mounting depth of 87mm and 92mm incl. Frame and door. All the necessary devices for flush-mounted fixing and alignment are provided in the lower part of the housing. The cable entries can be realized via simple pre-stamping and can be broken out accordingly at the required points.
SCOPE OF DELIVERY AND EXTENSIVE ACCESSORIES
The scope of delivery of the DISBOX-XT series includes a comprehensive operating manual as well as a mounting plate for the flexible attachment of routers or other Smart Home components. In addition to a universal holder for WLAN routers, vertical and horizontal connection angles and a very helpful 230V double Schuko socket are also available as options. The normal door lock can be exchanged for a security lock on request, which secures access by unauthorised persons. All materials are UV-stable and halogen-free and tested according to applicable standards.
DISBOX-XT
Multimedia distributor flush-mounted
Flush-mounted solution for smart home and network applications in modern design
Order number
Dimensions
(mm)
Number of
modules
PE & N
Connection terminal
MKEUGH12-MEDIA
346 x 317 x 92
12+2
2x10
MKEUGH24-MEDIA
346 x 442 x 92
24+4
2x13
MKEUGH36-MEDIA
346 x 592 x 92
36+6
2x15
MKEUGH48-MEDIA
346 x 717 x 92
48+8
2x20
MKEUGH60-MEDIA
346 x 842 x 92
60+10
2x30
Connection angle
horizontal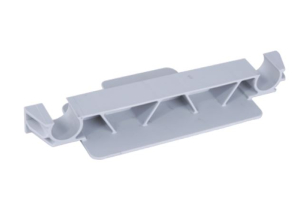 Connection angle
vertical
Mounting plate
perforated 110mm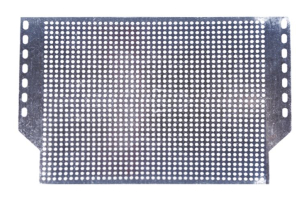 Mounting plate
perforated 172mm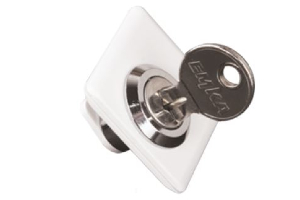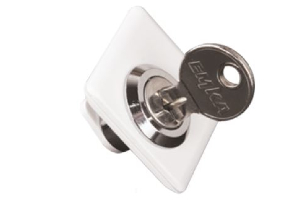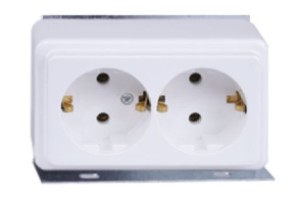 Partition wall with
integrated socket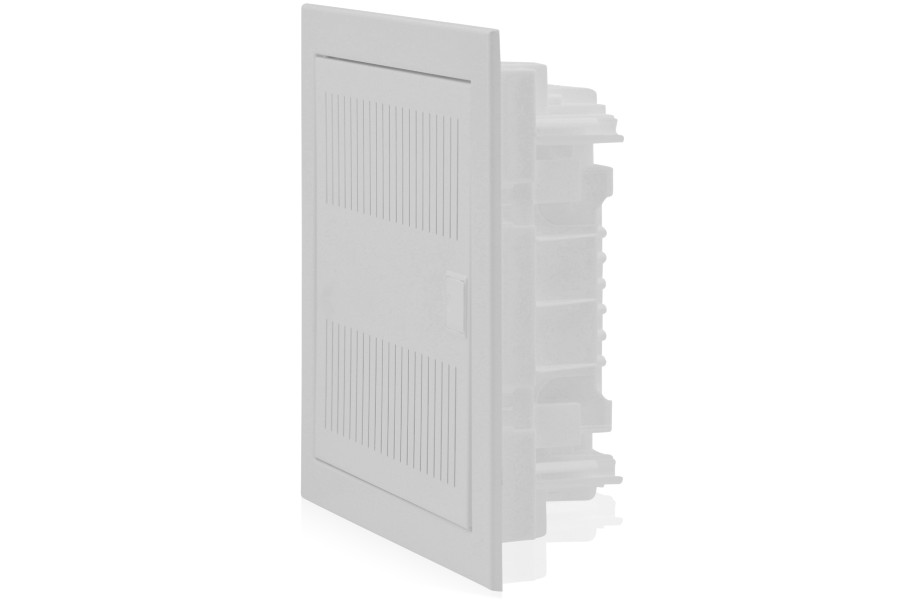 Multimedia flush-mounted distributor for highest demands
The communication distributor of the DIXBOX-XT series helps you to create order and structure in your home network. This flush-mounted communication distributor is made of high-quality ABS and has an impact-resistant and powder-coated steel door. Ventilation slots ensure sufficient cooling and a better WLAN signal within your four walls. The flush-mounted multimedia distributor has a protection class of IP40. It is therefore ideally suited for indoor use. Depending on the requirements, the door can be mounted with either a left or right-hand stop.
Perforated plate as multifunctional mounting option
The perforated and continuous mounting plate with a 3.2mm perforation made of galvanized stainless steel inside the multimedia distributor is ideal for mounting your communication systems, such as WI-FI routers, switches and patch panels. Additional brackets for the router, connection clamps or double Schuko sockets can also be purchased from our shop.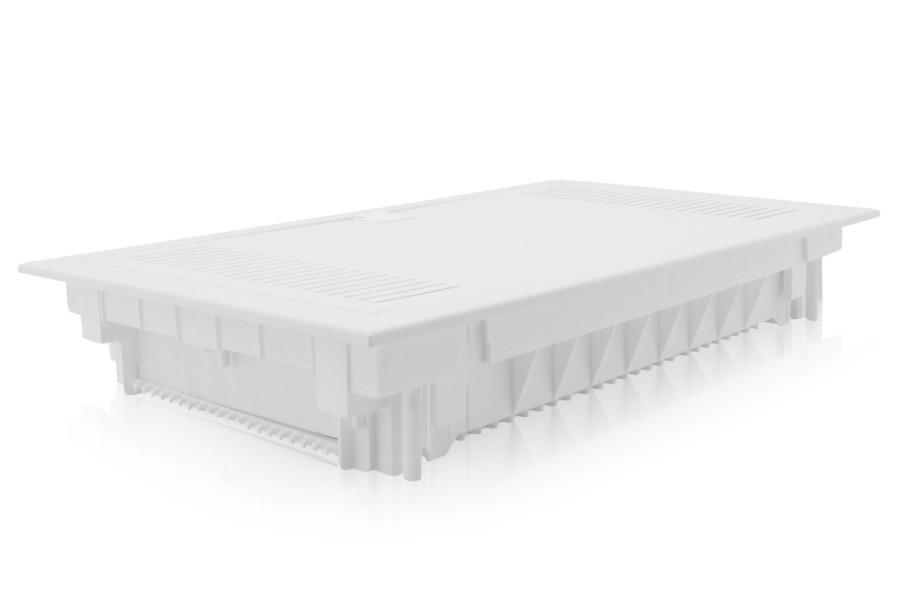 Ultra-flat design for invisible flush-mounted installation of your Smart Home devices
The future is called Smart Home. Their home is full of multimedia systems, routers and panels that make their four walls a fully-connected home. But where to put all the multimedia equipment, cables and channels? A lot of technology often means a lot of chaos and tangled cables. A multimedia flush-mounted distributor is the suitable solution for this problem. By flush mounting the distribution box, we offer the possibility to let the complete technology virtually disappear. The sheet steel door builds up only minimally and does not stand out in any building with its white colour (RAL9003).
THE WAY TO THE INDIVIDUAL HOUSING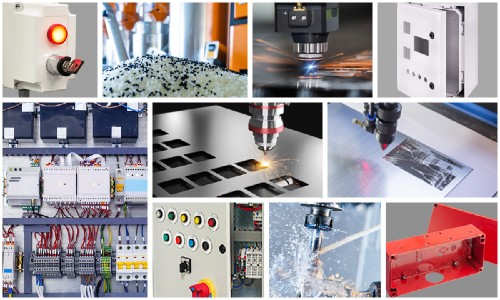 We design your Individual housing.
For all products, we offer you extensive customization and manufacture the products exactly to your requirements and 100% compatible for your project.
Practice-oriented housing solutions for your application
The different housing series of BOXEXPERT are optimized for the most different applications. We support our customers for customized solutions.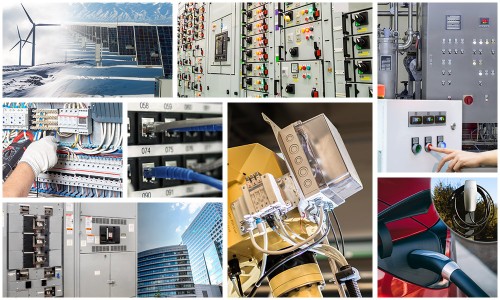 Accessories and customization
In addition to the different enclosure series, BOXEXPERT offers integrated solutions such as pre-assembled and machined enclosures, cable glands and cable glands for various applications. Also for automation applications such as KNX systems, or if EMC-critical applications are involved, our trained and expert staff will provide you with comprehensive and competent advice.
BOXEXPERT SUPPORT
You have questions?
Our employees are available for you via the chat and the contact form and are happy to answer all your questions.
[contact-form-7 id="3931" title="popup contact form"]
Follow us on our social media channels and get informed about new products.