INSTALLATION HOUSING HANSE-MBR
WATERPROOF JUNCTION BOX SURFACE MOUNTED – HIGH LID & MEMBRANE ENTRY
USE THE CONVENIENT FORM. WE TAKE CARE OF THE REST!
DRAIN CAN FOR OUTSIDE & DAMP ROOM
Classic empty enclosures (industrial enclosures) often have the disadvantage that they do not provide pre-stamped cable entries. While classic junction boxes with pre-stamped holes for cable entries do not provide enough space for some connections of conductors and cables. Holes must be created manually with the appropriate tool in empty boxes without cable entries, and there is always a risk of negatively affecting the degree of protection. The waterproof junction boxes of the Hanse-MBR series from BOXEXPERT combine the advantages of small junction boxes and large industrial enclosures. On the one hand, the junction boxes have pre-stampings for the use of cable glands (diaphragm entry), which allows an easier installation without damaging the IP65 protection class by drilling holes. On the other hand, they are available in various dimensions and optionally with high covers, so that they provide the necessary space for any form of cable connection. The simple and at the same time safe cable entry is particularly important if the waterproof junction box is to be used in damp rooms or outdoor areas. Only if the cable entries seal completely after installation and are not damaged by drilling can the ingress of condensation, jet water or dust be completely prevented. Due to the membrane entry, the Hanse-MBR junction boxes are thus ideally suited for outdoor use, e.g. for gate control, for use in rooms with high humidity or for use in rooms such as laboratories and workshops that are regularly cleaned with jet water and splash water. The halogen-free and UV-resistant ABS plastic is also particularly robust (impact resistance IK06/07) and durable, so that neither extreme temperatures between -15°C to +70°C, nor frost, hail or sunlight have a negative impact on the cable protection provided by the junction boxes.
The lower part of the Hanse-MBR series housing has several diaphragm entries for cable entry. These are made of synthetic rubber and were bonded to the housing plastic by means of co-injection molding. This manufacturing process combines the two materials and ensures a degree of protection of up to IP 66 depending on the design. The diaphragm entries allow the uncomplicated insertion of the cables. The Hanse-MBR series offers different versions. The small installation housings have a lid with a snap lock. Here, the lid can be closed by applying slight pressure. This further simplifies the installation of the housing. The covers of the larger enclosures of the Hanse-MBR series are mounted using self-tapping screws. You can choose between a grey and a transparent lid.
HANSE-MBR
QUICK INSTALLATION BY MEANS OF MEMBRANE
Robust all-rounder with versatile accessories
Order number
Size
L x W x H (mm)
Cover
Weight
(kg)
BXPMBR250
150 x 110 x 70
grau
0.22
BXPMBR260
190 x 145 x 70
grau
0.37
BXPMBR270
243 x 190 x 90
grau
0.45
BXPMBR280
243 x 190 x 110
grau
0.83
BXPMBR290
150 x 110 x 135
grau
0.34
BXPMBR300
190 x 145 x 135
grau
0.47
BXPMBR310
243 x 190 x 155
grau
0.87
BXPMBR240
100 x 100 x 50
grau
0.15
Order number
Size
L x W x H (mm)
Weight
(kg)
BXPMBR291
150 x 110 x 135
0.34
BXPMBR301
190 x 145 x 135
0.47
BXPMBR311
243 x 190 x 155
0.87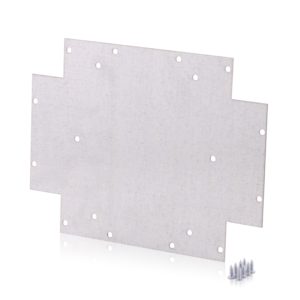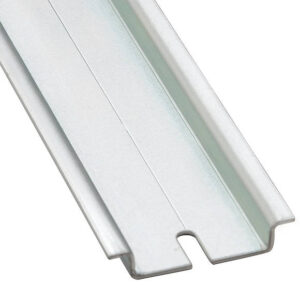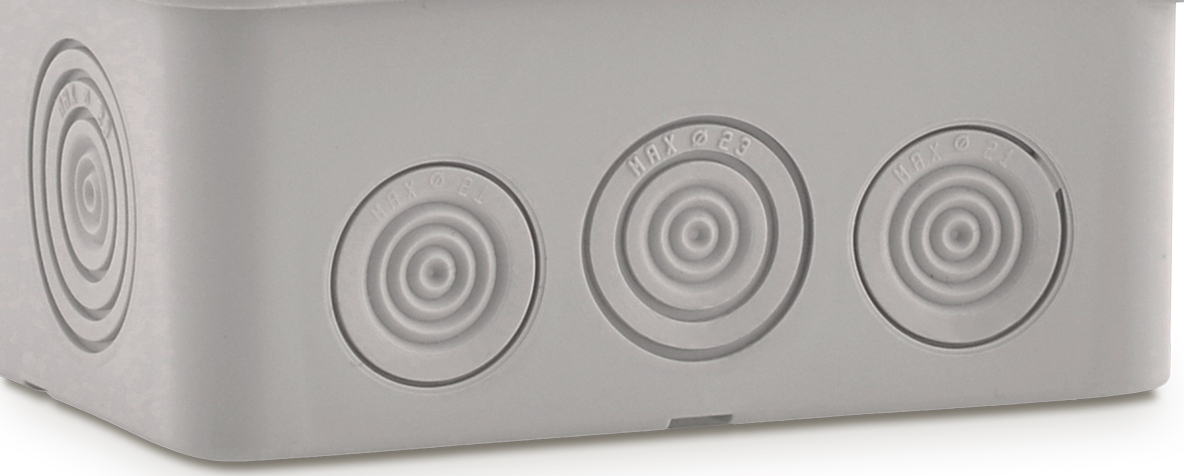 A fast and safe cable entry is the basic requirement of an installation housing. Wherever holes have to be drilled for cable entry, there is a risk of negatively affecting the enclosure's degree of protection. The Hanse-MBR housing series has special diaphragm entries made of synthetic rubber. These were inserted into the housing directly during the production process by means of co-injection moulding and bonded to the housing plastic. The membranes can be easily pierced with the cable during installation. This maintains the excellent protection class of up to IP67.
The Hanse-MBR housing series is versatile. Thus, the housings are available from small to large, in round and square. The smallest sizes have a housing cover with snap lock and can therefore be used as a classic junction box. The next larger housings offer a lid with screw connection. Here you can choose between grey and transparent as well as flat and high lid. This gives the user maximum flexibility in the choice of enclosure.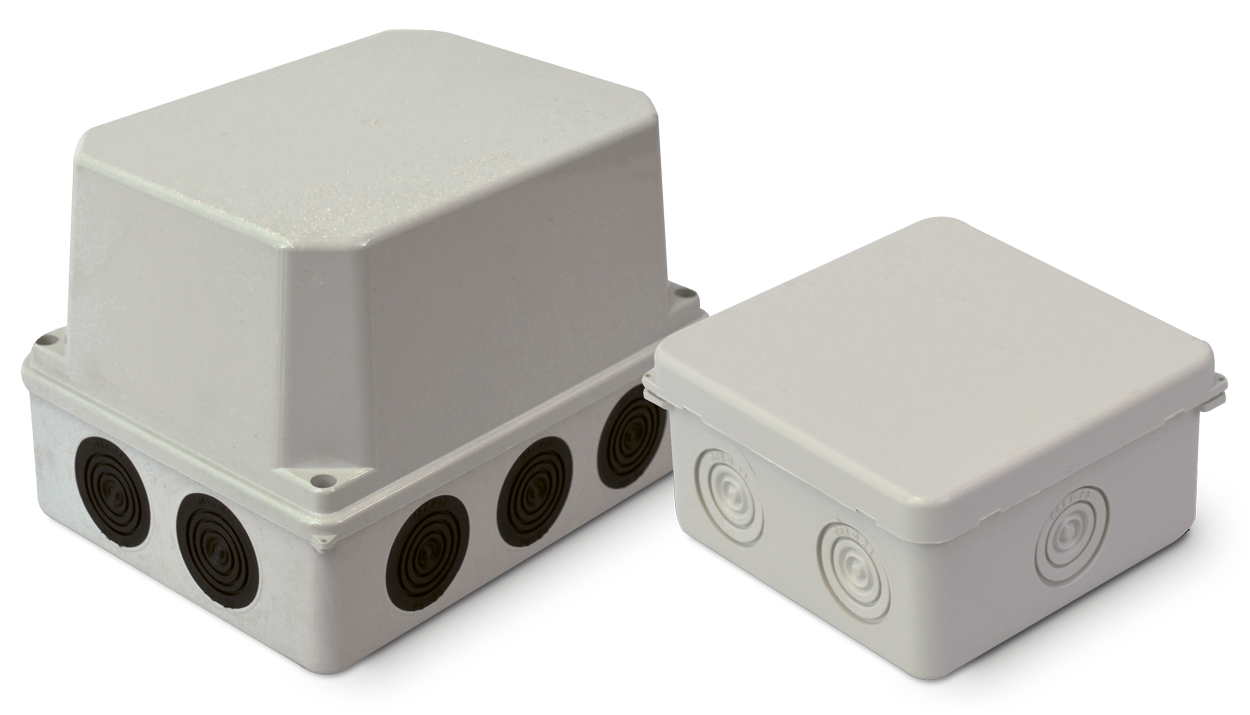 THE WAY TO THE INDIVIDUAL HOUSING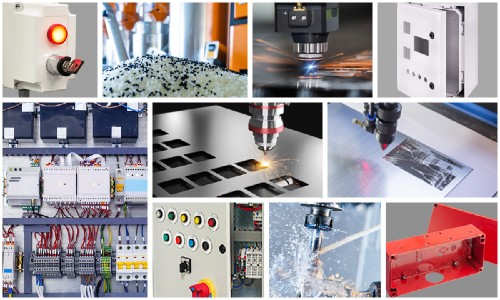 We design your Individual housing.
For all products, we offer you extensive customization and manufacture the products exactly to your requirements and 100% compatible for your project.
Practice-oriented housing solutions for your application
The different housing series of BOXEXPERT are optimized for the most different applications. We support our customers for customized solutions.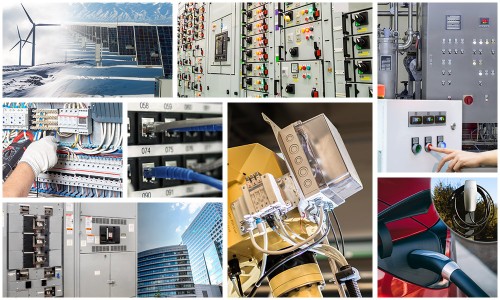 Accessories and customization
In addition to the different enclosure series, BOXEXPERT offers integrated solutions such as pre-assembled and machined enclosures, cable glands and cable glands for various applications. Also for automation applications such as KNX systems, or if EMC-critical applications are involved, our trained and expert staff will provide you with comprehensive and competent advice.
BOXEXPERT SUPPORT
You have questions?
Our employees are available for you via the chat and the contact form and are happy to answer all your questions.
[contact-form-7 id="3931" title="popup contact form"]
Follow us on our social media channels and get informed about new products.