MEASUREMENT, CONTROL & REGULATION TECHNOLOGY
Innovative packaging for your electronics
Specific enclosure solutions for automation applications
In the electrotechnical context, measurement and control technology is becoming increasingly important. Today's possibilities of collecting measurement data allow a very precise perception of the process and environmental conditions, which in turn are necessary for complex automation steps. However, this interaction can only work on the basis of well-packaged electronics, and BOXEXPERT has an extensive range of solutions ready for this.
Almost all devices, equipment and systems in the industrial as well as in the private environment contain MSR aspects, i.e. components that deal with the recording of variables, their further processing as well as the influencing of systems and their behaviour. The control is basically a combination of a measurement (recording of a measured value) and the processing according to a control algorithm (output of a manipulated variable) depending on a preset value (setpoint or reference variable) with simultaneous presence of disturbance variables. A heating control system can, for example, record the current room temperature and compare it with the specification of a desired temperature setpoint and use this to adjust the radiator temperature in such a way that the desired room temperature is set, and this largely independently of existing disturbance variables such as changing outside temperatures or solar radiation. If control technology is applied to machines, these must comply with the general conditions of the Machinery Directive in Germany.
The requirements for enclosure solutions in measurement and control technology are manifold. The top priority is certainly always the protection of the components housed in the enclosure. For this purpose, the highest possible protection class and a high impact resistance are of enormous importance. In addition, an attractive and, above all, ergonomic design can be of great importance, especially for desktop enclosures or operator enclosures. Another very common requirement is the provision of large and flat surfaces on the housing to place appropriate membrane keyboards, displays or other operating elements. No matter which solution you prefer, we will be happy to work together to find the optimum solution for your application.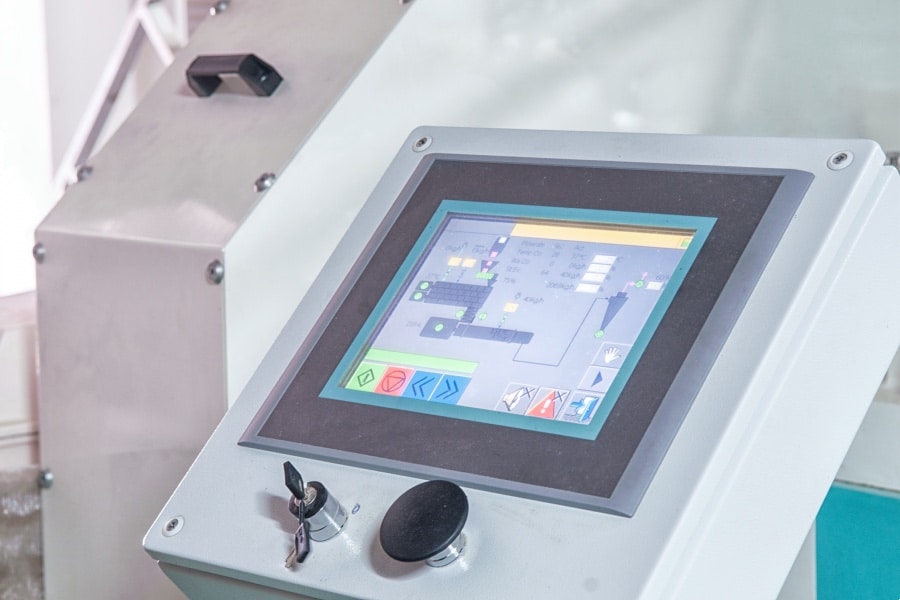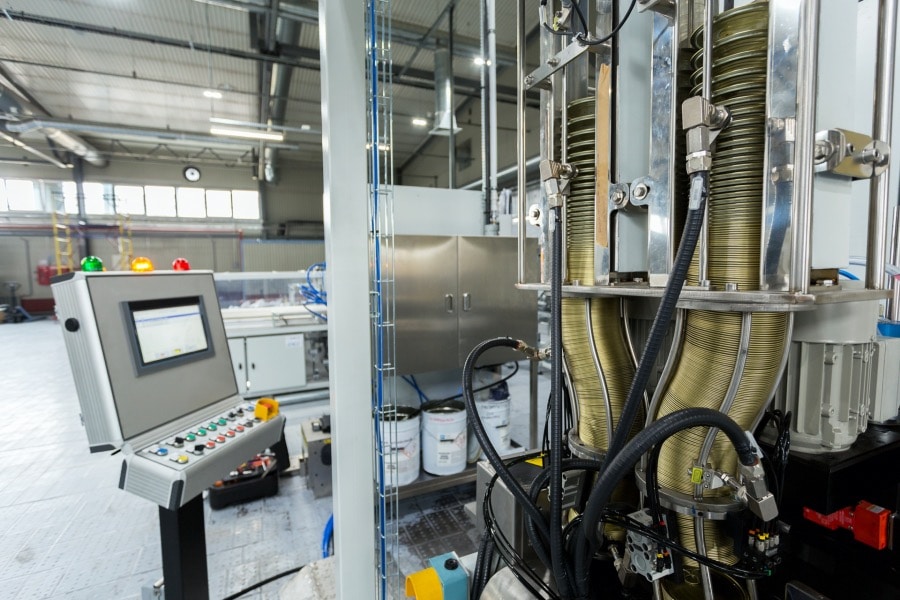 APPLICATION AREAS MEASUREMENT & CONTROL TECHNOLOGY
Data and measured value acquisition and associated mobile transmission
Data logger for humidity, pressure, temperature and electrical parameters
Sensors and optoelectronics (e.g. control and alarm devices)
Control modules for outdoor installations
Industry 4.0
smart factory
Handheld devices for control and visualization tasks
OPTIMIZED INTERIOR FOR INDIVIDUAL ASSEMBLY OF COMPONENTS
Regardless of whether it is equipment for measuring water and air quality, for data transmission, for power supply or other applications – the specific protection of electronic units and a versatile usability play an enormous role. Standard components available on the market with correspondingly standardized mounting options (TS35 top-hat rail, DIN cutout, etc.) are often used for the power supply, for cabling or for the evaluation of characteristic values. All our enclosures allow the mounting of such standardized components by means of mounting rails, mounting plates or existing mounting domes. If you want to mount individual circuit boards or electronic components, we can also work out customer-specific mounting options. Please do not hesitate to contact our engineers.
EASY HANDLING AND RELIABILITY
BOXEXPERT enclosure systems are uncomplicated and easy to use due to their design. BOXEXPERT stands for the highest quality. Modern production technologies in combination with our strict quality controls ensure reliable and homogeneous product quality.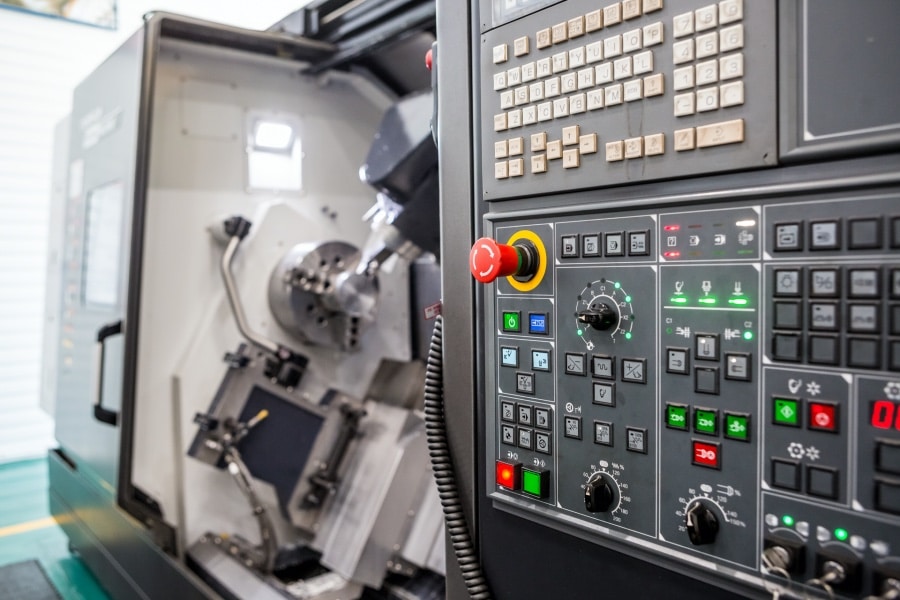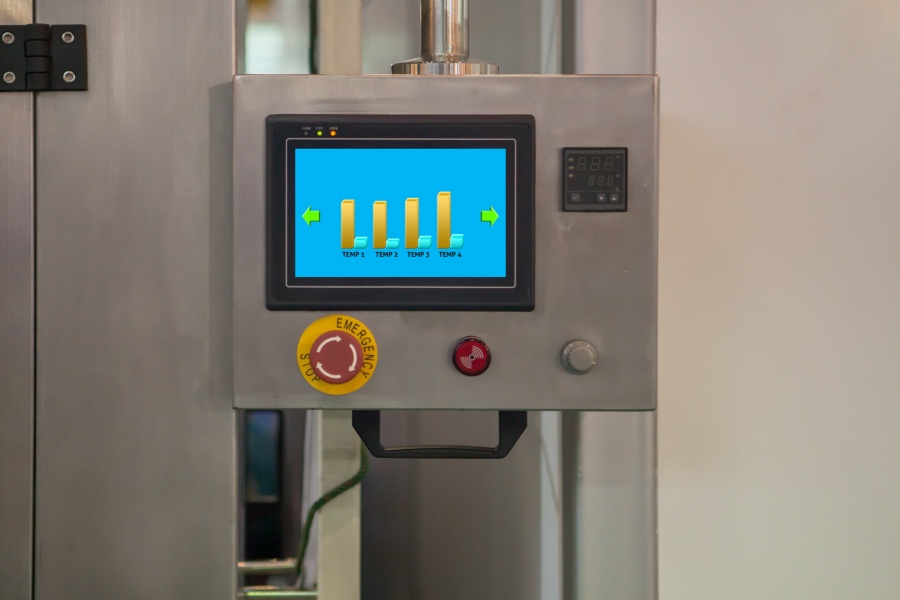 WHAT DOES MSR MEAN AND WHICH TASKS ARE INCLUDED?
M = Metrology
The task of metrology is to perform information acquisition about a real measured object (measured process; measured distance). For this purpose, metrology deals with devices and methods for measuring electrical and non-electrical quantities such as electric current or voltage, length, mass, force, pressure, pH value, temperature or time. The continuously measured variable is usually mapped onto an electrical signal and fed to further signal processing, in particular for measured value evaluation and for open-loop or closed-loop control.
S = Control technology
The task of control engineering is to enforce certain processes in a control object (controlled process; control path). The binary control technology that dominates in technology is based on binary measurement signals (possibly generated by threshold switches). As a result of logical information processing (AND, OR, NOT, memory, counter, time elements, etc.) of the binary measurement signals within a control program, the corresponding actuators (so-called actuators) are controlled in binary to influence process variables.
R = Control engineering
The task of control engineering is to ensure process stabilization or process control in a control object (controlled process; controlled system) that is largely independent of disturbance variables. The control is characterized by a feedback of the influenced variable (called controlled variable or actual value), so that there is always a structure with a closed control loop. An actual value of the influenced variable is determined by means of the measuring technique, compared with a specified reference value (target value).

Accessories and customization
In addition to the different enclosure series, BOXEXPERT offers integrated solutions such as pre-assembled and machined enclosures, cable glands and cable glands for various applications. Also for automation applications such as KNX systems, or if EMC-critical applications are involved, our trained and expert staff will provide you with comprehensive and competent advice.
BOXEXPERT SUPPORT
You have questions?
Our employees are available for you via the chat and the contact form and are happy to answer all your questions.
[contact-form-7 id="3931" title="popup contact form"]
Follow us on our social media channels and get informed about new products.