Surface-mounted junction boxes - Connecting cables is child's play
Within the scope of electrical installation and power distribution, the distribution or clamping and branching of current-carrying connections with the aid of junction boxes is elementary. But regardless of where and how many cables need to be jammed and branched, a few basic cable routing requirements always apply. The connections must be protected against environmental influences such as dust, water, mechanical impact and access by unauthorised persons – regardless of whether the junction boxes are installed in damp rooms, in sensitive industrial areas or outdoors.
To ensure this protection without compromising the easy handling and surface installation of our junction boxes, we work with smart designs such as step nipples, diaphragm entries and hinge screws, thanks to which you can optionally convert the flexible housing cover into a door. Furthermore, the junction boxes are available in the different IP protection classes IP67, IP66, IP65 and IP55. The various types of cable entry also allow the junction box to be quickly adapted to a wide range of cable cross-sections without compromising the IP protection class, for example. A wide range of accessories, such as various connection clamps, also enables quick and tidy cable connections inside the junction boxes. A wide variety of pre-drilled holes for cable distributions, luster terminals and terminal blocks, as well as installation housings optionally available with pre-mounted terminal blocks. In consultation with our experts, you can have your order individually adapted to your requirements and configure a detailed selection of enclosure types, accessories and various pre-drilled holes and pre-assembled terminals.
Compact and efficient sub-distribution with junction boxes according to DIN VDE 0606-1
In the industry, junction boxes are the small and compact alternative to our

Distribution boxes Surface-mounted

and

Flush-mounted

junction boxes. This is because the large enclosures, which must also provide space for fuses and switches, are too large and inefficient beyond a certain level of sub-distribution of a few cables.
In many areas, power distribution depends not only on user-friendliness, but also on space-saving installation housings. For example, when individual membrane keypads, pump controls or emergency stop switches, foot switches, circuit boards and printed circuit boards have to be wired.
In a manufacturing plant or similar area, the sheer number of possible connection points and necessary sub-distributions is so large that at some point space-saving alternatives such as junction boxes have to be used. They make it possible to create the various legally required nodes and install them in accordance with the DIN VDE 0606-1 standard.
The structure & scope of delivery of our installation housings
Cable junction boxes serve as an important component for electrical installations. These are one of the central tools of an electrical installer, as they provide safe protection of the cable distribution against contact and external environmental influences. It is of central importance to reduce the wiring time and to enable an assembly of the cables without tools as far as possible. Housing processing during the installation process should be avoided as far as possible. BOXEXPERT installation housings optimise the assembly process and are characterised by a high degree of user-friendliness. The range of installation housings includes many different sizes, even for somewhat more complex devices to be installed. Various installation-optimised cable entry options are also available.
Protection class IP 66
Metric prefixes
Integrated terminals
Sealing diaphragms
Simplified installation
Various mounting domes
Protection class IP 65
UV-resistant
Grey or transparent lid
Injected diaphragm bushings
High or flat lid
Snap-on or screw-on lid
Protection class IP 55
UV-resistant
Hinged cover screws
Step nipple
Up to 460mm large
Miscellaneous accessories
Protection class up to IP 65
Impact resistance up to IK 08
Snap-on or screw-on lid
UV-resistant
Step nipple
Various sizes
For valuable installation housings such as our junction boxes, it is first of all crucial that they do not have to be drilled as required, but can still be individually adapted to different cable cross-sections on site. Drilling cable entries always bears the risk that the IP protection class suffers and the enclosures are no longer waterproof or dustproof, for example. Step nipples and diaphragm entries provide a remedy here. They make it child's play to adjust the openings for different cross-sections and still enclose the cables in the connection according to the specified IP protection class. Sealing membranes included in the scope of delivery can also be used as an alternative to cable glands if the cables are no longer exposed to any movement or tensile load after being clamped in the junction box.
Pre-drilled holes in the base of the enclosure allow various fittings to be attached without affecting the degree of protection. In this way, cable distributors, luster terminals or even electronic components can be integrated. Where conventional installation housings reach their limits, some of our series still offer space.
Thus the series

Hanse-SNL

not only offers the possibility of branching various cables, but can also accommodate electronic components such as a switch . Thanks to various mounting domes and mounting holes, mounting plates, mounting rails or individual boards or brackets can be attached in various positions. The exact dimensions and distances of the mounting domes can be found in the individual data sheets of the products. In addition, when electronic fixtures are installed in a junction box, it may be necessary to access the interior more frequently after installation than with other junction boxes. For this purpose, the SNL series comes with hinge screws for fastening the enclosure lid, the intermediate stage of which, when loosened, allows the lid to be used like a door.
INSTALLATION HOUSING HANSE-SNL
THE GIANT AMONG THE INSTALLATION HOUSINGS
Robust all-rounder with versatile accessories
Pre-assembled terminals are optionally available. This offers the user the possibility to carry out the cabling without wasting time. The optional terminal blocks of the

Hanse-KPL

is 5-pole and varies depending on the housing size from a cable cross-section of approx. 2.5mm² (20A, 400VAC, 3-phase) for the smallest housing (BXPKABS888853-H02), up to a cross-section of approx. 25mm² (80A, 400VAC, 3-phase) for the largest housing of the series (BXPKABS16020098-H02), and Cross-sections greater than 35mm² at 250VAC (single-phase).
Hanse-KPL
Junction box
Surface-mounted solution in modern design
This series also features metric pre-stamping for cable entry, instead of step nipples or diaphragm entries. The pre-stamped holes can be opened by applying light pressure with a screwdriver, eliminating the need to drill into the housing. This offers the advantage that the fitter does not need any further tools to carry out the wiring. Afterwards, the four diaphragm entries (also called grommets) included in the scope of delivery can be used for simple cable entry. In addition, junction boxes are often mounted on the wall. For this purpose, cover caps for the necessary mounting holes are included in the scope of delivery.
The series

Hanse-MBR

has diaphragm entries which guarantee a particularly high IP protection class and are therefore also suitable for damp rooms or outdoor installation, for example. The diaphragm insert made of synthetic rubber consists of a 2-component technology and is firmly connected to the installation housing, which is realized by a co-injection molding. In this way, the various advantages of temperature-resistant and flame-retardant ABS plastics and the sealing ability of synthetic rubber can be combined. Depending on the design, the junction boxes of the MBR series can guarantee a protection class of up to IP67 according to DIN EN 60529/DIN 40050.
HANSE-MBR
QUICK INSTALLATION BY MEANS OF MEMBRANE
Robust all-rounder with versatile accessories
The diaphragm entries allow the uncomplicated insertion of the cables without tools. The Hanse-MBR series offers different versions of junction boxes. The small installation housings have a lid with a snap lock. Here, the lid can be closed by applying slight pressure. This further simplifies the installation of the housing.

Accessories and customization
In addition to the different enclosure series, BOXEXPERT offers integrated solutions such as pre-assembled and machined enclosures, cable glands and cable glands for various applications. Also for automation applications such as KNX systems, or if EMC-critical applications are involved, our trained and expert staff will provide you with comprehensive and competent advice.
IP protection classes of our junction boxes
IP55- Full touch protection, protection against dust deposits inside and water jets (from all directions)
IP65- Full protection against contact and ingress of dust and jets of water (from all directions)
IP66 – complete protection against contact and prevents ingress of dust and strong jets of water (from all directions)
IP67 – full touch protection and protected against dust ingress and water ingress during temporary submersion. The term "temporary immersion" is based on 30 minutes in water 1 metre deep.
Particularly impact resistant and temperature resistant
Our junction boxes not only fulfil their purpose, but are also particularly smartly designed and efficient in terms of installation and cabling. But not only that. In addition, a particularly high impact resistance and low temperature sensitivity not only enables use in damp rooms or areas at risk of flooding, but also installation on combustible materials or in work areas at risk of fire.
Fire hazards are premises that are exposed to potential fire hazards, whether indoors or outdoors. This danger is present if, for example, contact between highly flammable materials such as liquids, gases or other substances, as well as electrical equipment is potentially possible and cannot generally be excluded. Combustible and highly flammable materials such as paper, wood and textiles, as well as varnish or wood wool, also pose a fire hazard. Junction boxes made of halogen-free ABS plastics, with rubber diaphragm entries and a high temperature resistance are important here. The flammability should be checked with 650°C acc. DIN EN 60695-2-11 as, for example, in the case of our installation housings.

Hanse-MBR

.
Impact resistance: IK06 and IK07
Temperature ranges: -25°C to +70°C
Approvals: CE, ROHS, REACH
Flammability: 650°C acc. to. DIN EN 60695-2-11, UL 94 HB
Materials: ABS plastic, halogen-free and UV-resistant, polyamide screws, rubber diaphragm and PVC step nipple.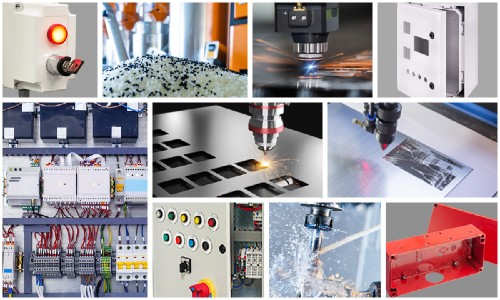 We design your Housing individual .
For all products we offer extensive customization and manufacture the products to fit your requirements and 100% compatible for your project.
Practical housing solutions for your application
The different enclosure series from BOXEXPERT are optimised for a wide range of applications. We support our customers for tailor-made solutions.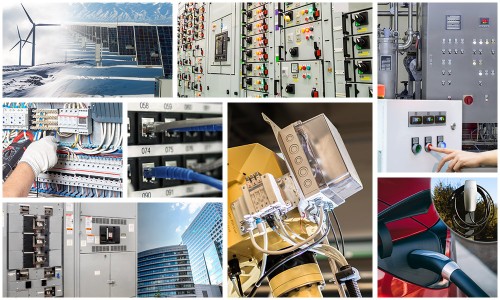 THE WAY TO AN INDIVIDUAL HOUSING
What to consider and plan before buying junction boxes
IP protection class – the IP protection class must match the area of application. Water protection often plays a major role, as there are junction boxes that are protected against water jets (IP55), against strong water jets (IP65/66) or even against temporary submersion (IP67). It is true that all junction boxes with these protection classes are suitable for normal installation in damp rooms or outdoors. But sometimes you have to take a closer look, because in particularly water-exposed environments an IP67 can provide reliable protection, but an IP65 or IP55 might not. On the other hand, all our installation housings offer complete protection against contact and dust penetration.
How many cables and fixtures? – you should also think about this in advance. The junction boxes are available in different enclosure sizes, so that they can be used in some cases. are only suitable for the sub-distribution of a few cables, e.g. for a single membrane keypad or a few switches. On the other hand, larger enclosures, e.g. for power distribution for networks or network cables, can be additionally equipped with electronic components such as a switch. You should also consider whether you need pre-assembled terminals and what accessories are required for the cable connection
Cable circumference/insertion – holes for cable insertion must be adapted to the size or diameter of the cables. You can choose between housings which are suitable for cable cross-sections from 2.5mm² to 35mm². Bushings, covers for drill holes and special types of cable entry support the IP protection class. Because only if the cable completely seals the hole again, the moisture and foreign body protection is maintained according to the specified IP protection class. So plan in advance how much leeway should be. Junction boxes with self-sealing diaphragm entries ensure that the seal remains intact, even if a cable is a little too small. Step nipple entries, on the other hand, can be adapted to different cable sizes by cutting them off. Metric pre-stamping offers a little less flexibility as a cable entry point, but the grommets included in the kit can help. However, with this type of installation housing, you should carefully consider which cable cross-sections you want to clamp. On the inside of the junction boxes you will find information on the cross-section, number of terminals, diaphragm diameter and conductor.
How often do you have to rework the interior? – many junction boxes remain unopened after initial installation. But there are also areas of application, e.g. in the sub-distribution of networks, e.g. in server rooms, where you need to be able to access the interior more often after the initial installation, or at least check signal lamps (e.g. on a switch) at a quick glance. The decision as to whether an opaque or transparent enclosure lid should be selected and how it should be screwed depends on these circumstances. Hinge screws, for example, allow an enclosure lid to be converted into a hinged door, giving faster access to the interior. A transparent housing cover allows quick reading of values or checking of signal lights of electronic components inside the junction box.