PREMIUM FLUSH-MOUNTED DISTRIBUTOR DISBOX-K
FLUSH-MOUNTED FUSE BOX WITH METAL DOOR
USE THE CONVENIENT FORM. WE TAKE CARE OF THE REST!
850°C GLOW WIRE TEST AND METAL DOOR
The modern and uncluttered design of the DISBOX-G series delights architects and builders alike. Fuse boxes are an important part of the house electrics, especially in modern architecture and today's Smart Home functions, and therefore we offer a flush-mounted distribution box with the DISBOX-K series, which meets the highest design requirements. The fuse boxes of the DISBOX-K series have a protection class of IP40 and are therefore optimally suited for use in all types of indoor spaces. The wall box is made of high-quality acrlynitrile-butadiene-styrene (ABS) and thus complies with the specifications for freedom from halogens, UV stability and ROHS and REACH conformity. The special feature of this series is the use of a front frame and a door made of sheet steel. This means that the DISBOX-K series meets even the highest demands. In addition to the standard series (650°C glow wire test) we also offer our premium series with 850°C glow wire test (IEC/EN 60335-1). A total of 5 different housing sizes from 12 to 70 module slots are available in this series.
SCOPE OF DELIVERY AND EXTENSIVE ACCESSORIES
The scope of delivery of the DISBOX-K series includes not only a comprehensive operating manual and the insulated PE&N terminals, but also all the necessary fastening screws, which enable fast installation. We also mount all required mounting rails type TS35 in the lower part of the housing. The number and length of the mounting rails depends on the defined number of module slots per enclosure. If individual module slots are not required, corresponding blind covers are also included in the standard scope of delivery. In addition to the standard insulated screw terminals, double-row screw terminals or screwless terminal strips can also be supplied. The normal door lock can be exchanged for a security lock on request, which secures access by unauthorised persons. All materials are UV-stable and halogen-free and tested according to applicable standards.
DISBOX-K
Flush-mounted fuse box
Metal door and 850°C glow wire test for highest demands
Order number
Glow wire test
Dimensions
(mm)
Number of
modules
PE & N
Connection terminal
Standard
MKEUGH12-650
650°C
346x317x92
12+2
2x10
MKEUGH24-650
650°C
346x442x92
24+4
2x13
MKEUGH36-650
650°C
346x592x92
36+6
2x15
MKEUGH48-650
650°C
346x717x92
48+8
2x20
MKEUGH60-650
650°C
346x842x92
60+10
2x30
Premium
MKEUGH12-850
850°C
346x317x92
12+2
2x10
MKEUGH24-850
850°C
346x442x92
24+4
2x13
MKEUGH36-850
850°C
346x592x92
36+6
2x15
MKEUGH48-850
850°C
346x717x92
48+8
2x20
MKEUGH60-850
850°C
346x842x92
60+10
2x30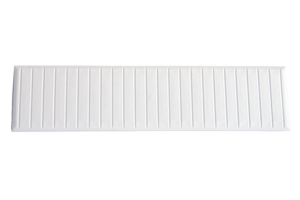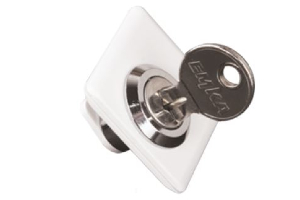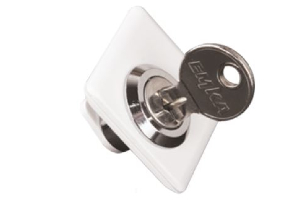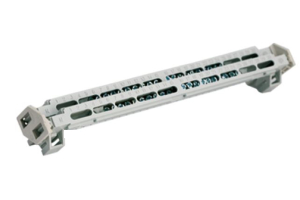 Insulated double terminal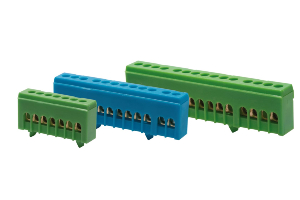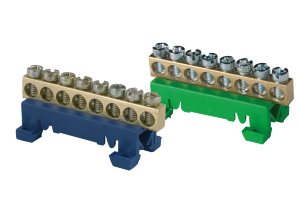 Terminals PE&N
for top-hat rail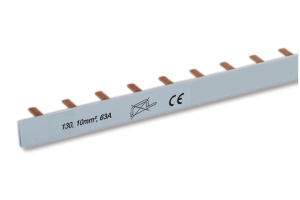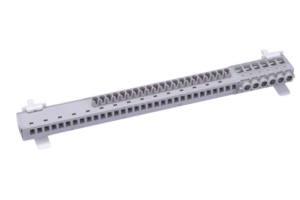 Insulated screwless terminal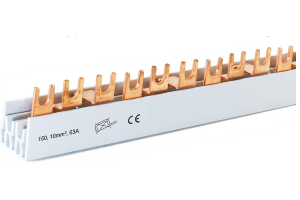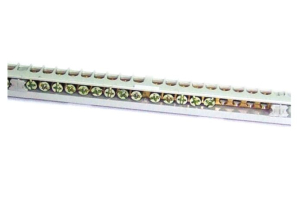 Insulated terminal Standard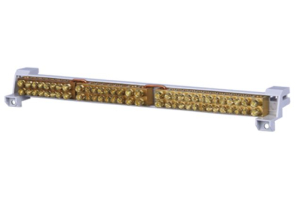 Insulated terminal
Australia Type
Connection angle
horizontal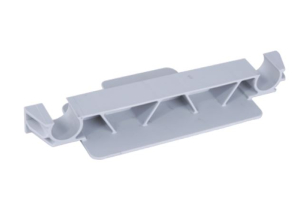 Connection angle
vertical
Scope of delivery includes mounting rails and PE+N terminals
The fuse boxes of the DISBOX-K series are supplied ready for use. In addition to detailed assembly instructions, the appropriate number of terminals (insulated standard screw terminal) and corresponding mounting rails are installed depending on the number of modules. As optional accessories we offer double-row insulated terminal strips or screwless insulated terminal strips to ensure ease of installation. All general accessories can be found in our accessories section, all individual accessories on the respective product pages.
The DISBOX-K series offers versatile application possibilities in the flush-mounted area. The design of the front section was deliberately made extremely flat in order to be able to integrate the flush-mounted distributor seamlessly. The installation depth of the wall box is only 87mm and the front frame plus door build up an additional 5mm. DISBOX-K – the perfect choice for an almost invisible integration of the building electrics.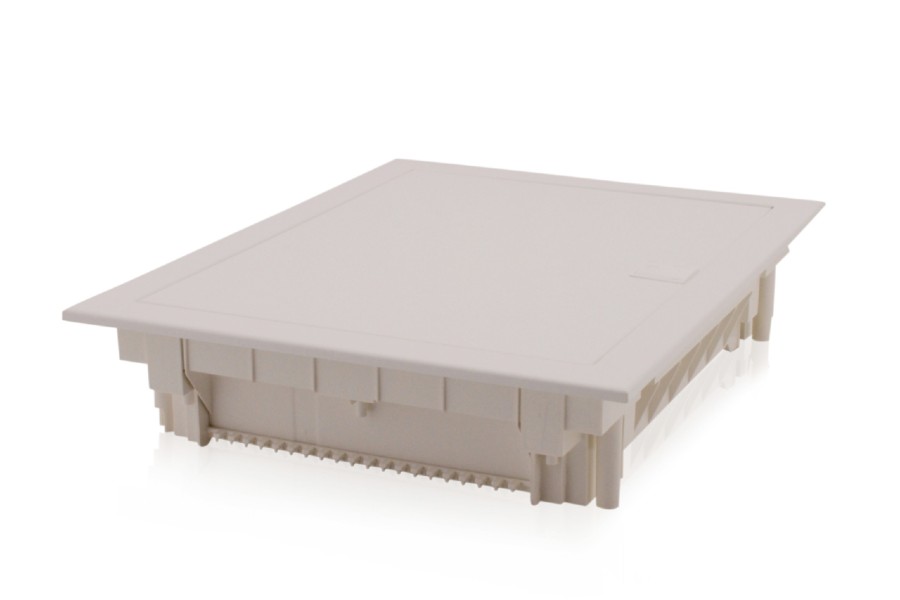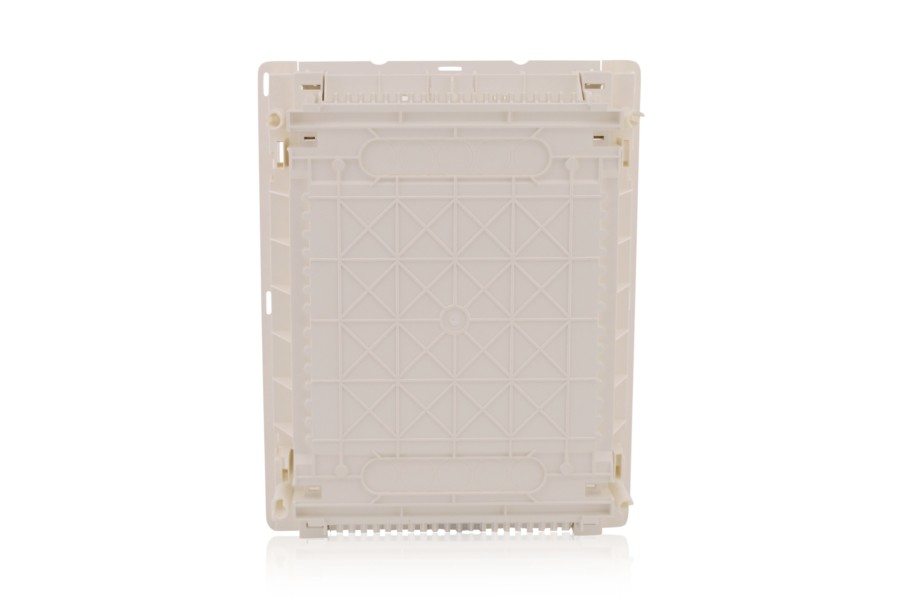 Optimum cable routing due to pre-embossing on the rear side
The housing bases of the DISBOX-K series are provided with various pre-stampings in the wall box in order to insert flush-mounted or flush-mounted cables into the housing at the top or bottom. The housing is made of high-strength thermoplastic material and all components are designed to conform to the IEC 60670 standard.
THE WAY TO THE INDIVIDUAL HOUSING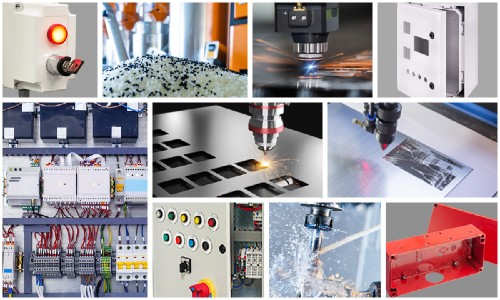 We design your Individual housing.
For all products, we offer you extensive customization and manufacture the products exactly to your requirements and 100% compatible for your project.
Practice-oriented housing solutions for your application
The different housing series of BOXEXPERT are optimized for the most different applications. We support our customers for customized solutions.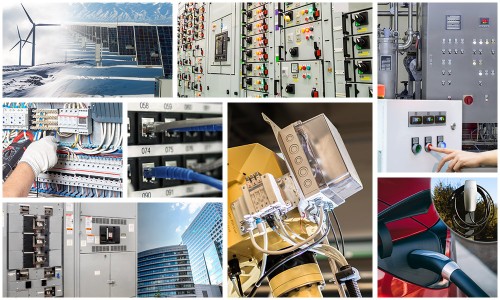 Accessories and customization
In addition to the different enclosure series, BOXEXPERT offers integrated solutions such as pre-assembled and machined enclosures, cable glands and cable glands for various applications. Also for automation applications such as KNX systems, or if EMC-critical applications are involved, our trained and expert staff will provide you with comprehensive and competent advice.
BOXEXPERT SUPPORT
You have questions?
Our employees are available for you via the chat and the contact form and are happy to answer all your questions.
[contact-form-7 id="3931" title="popup contact form"]
Follow us on our social media channels and get informed about new products.