SHEET STEEL CONTROL CABINET TREVA ATEX
SAFE STEEL CABINETS FOR EXPLOSIVE ENVIRONMENTS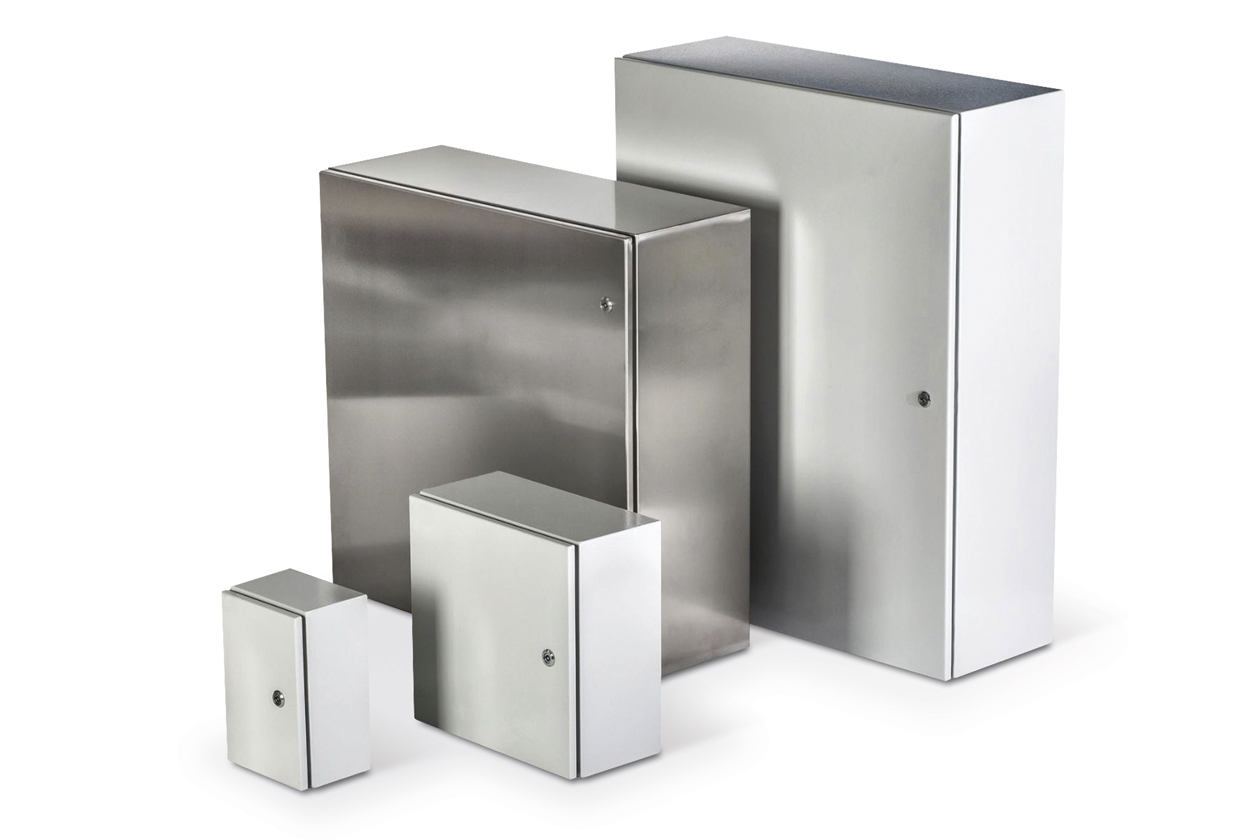 USE THE CONVENIENT FORM. WE TAKE CARE OF THE REST!
Wherever flammable gases or explosive dust and dust mists occur, the level of safety depends on the choice of components used. If, for example, there are electronic components in the enclosure that can form tiny sparks, e.g. through switching cycles, it makes an immense difference whether an enclosure is sealed or allows gas to enter. The Treva ATEX enclosure series has been specially developed for use in potentially explosive atmospheres. The design and construction of the control cabinet correspond to the Treva series with the advantages of explosion protection.
Just like the Treva enclosure series, the Treva ATEX enclosures have a maximum impact resistance rating of up to IK10. In addition, the housing has a protection class of IP66, which makes it resistant to external influences even under difficult conditions. The wall-mounted housing is made of cold-rolled sheet steel and has an epoxy-polyester paint coating. As an option, the Treva ATEX series is also available in a stainless steel version, which means that in chemical environments, for example, hygiene requirements can be met in addition to explosion protection.
Explosion protection for equipment and protective systems is regulated in Directive 2014/34/EU. The enclosures of the Treva series are certified according to LOM (enclosure with polyurethane seal) or Dekra (with silicone seal). The enclosure series is suitable for use in zones 1 and 2 with respect to gas and 21 and 22 with respect to dust. Treva ATEX offers increased safety according to EN 60079-7, i.e. the prevention of sparks and excessive temperatures.
A 2mm thick mounting plate made of galvanized sheet steel is supplied with the housing. This offers the possibility of mounting the electrical components inside the housing without affecting the housing properties. In addition, the Treva ATEX series offers a wide range of accessories which can be purchased as an option. This includes, for example, a modular frame or an additional inner door. BOXEXPERT's ATEX cable glands are also suitable for cable entry into the enclosure. These are available in various versions for increased safety (Ex e II) and flameproof enclosure (Ex d II).
Treva ATEX
Sheet steel switch cabinet
Robust all-rounder with versatile accessories
| Model designation | Size | No. Locks | Weight |
| --- | --- | --- | --- |
| BXPIEX302015-T01 | 300x200x150 | 1 | 3.9 |
| BXPIEX302515-T01 | 300x250x150 | 1 | 4.59 |
| BXPIEX303015-T01 | 300x300x150 | 1 | 5.4 |
| BXPIEX303020-T01 | 300x300x200 | 1 | 6.1 |
| BXPIEX403020-T01 | 400x300x200 | 1 | 8 |
| BXPIEX404020-T01 | 400x400x200 | 1 | 9.6 |
| BXPIEX406020-T01 | 400x600x200 | 1 | 14.85 |
| BXPIEX504020-T01 | 500x400x200 | 2 | 11.8 |
| BXPIEX604020-T01 | 600x400x200 | 2 | 13.68 |
| BXPIEX604025-T01 | 600x400x250 | 2 | 10 |
| BXPIEX605025-T01 | 600x500x250 | 2 | 18 |
| BXPIEX606025-T01 | 600x600x250 | 2 | 24.7 |
| BXPIEX705025-T01 | 700x500x250 | 2 | 22.44 |
| BXPIEX806030-T01 | 800x600x300 | 2 | 32.2 |
| BXPIEX808030-T01 | 800x800x300 | 2 | 39.7 |
| BXPIEX1008030-T01 | 1000x800x300 | 3 | 51.35 |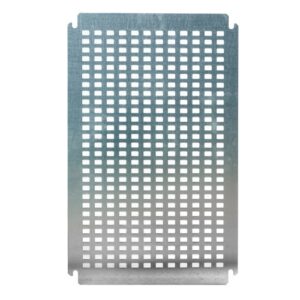 Mounting plate
perforated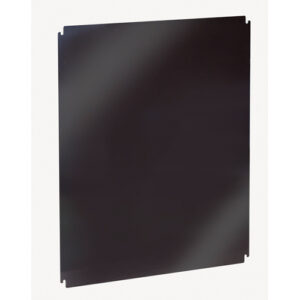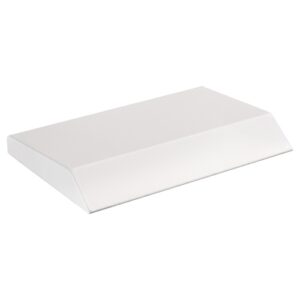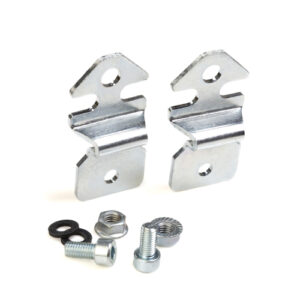 Certified explosion protection
Explosion protection is not a matter of trust. Therefore, the explosion-proof wall cabinets of the Treva-ATEX series are certified accordingly.
The sheet steel wall housings with polyurethane seal are certified according to LOM:
UNE-EN 60079-0
UNE-EN 60079-7
UNE-EN 60079-31
Alternatively, a silicone seal can be inserted. These cabinets are certified according to DEKRA:
CEI 60079-0
CEI 60079-7
CEI 60079-31
The following explosion protection is fulfilled:
II 2G – Ex eb IIC Gb
II 2D – Ex tv IIIC Db
Miscellaneous accessories
Especially in explosion-critical applications, it can be devastating if the enclosure has to be machined to be suitable for the application, thereby compromising explosion protection. For this reason, Treva-ATEX enclosures offer various accessories so that no additional processing of the enclosure is necessary for standard applications. For example, the housing can be mounted using special wall mounting brackets without having to drill through the rear wall of the housing. The same applies to accessories such as special mounting plates in the housing. Please contact us for the selection of the appropriate accessories.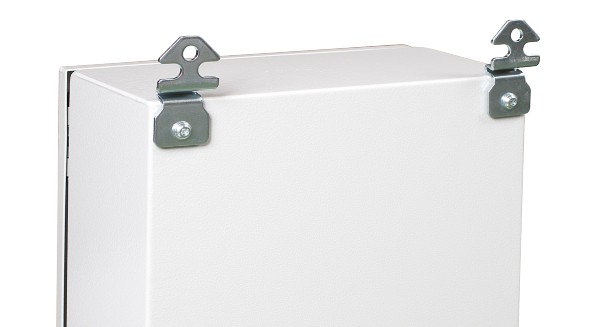 THE WAY TO THE INDIVIDUAL HOUSING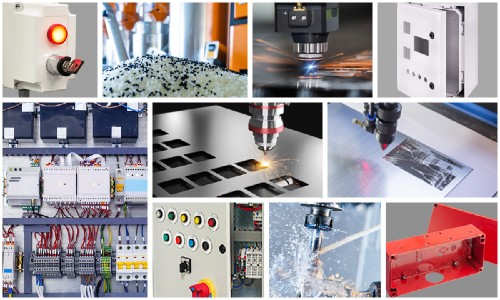 We design your Individual housing.
For all products, we offer you extensive customization and manufacture the products exactly to your requirements and 100% compatible for your project.
Practice-oriented housing solutions for your application
The different housing series of BOXEXPERT are optimized for the most different applications. We support our customers for customized solutions.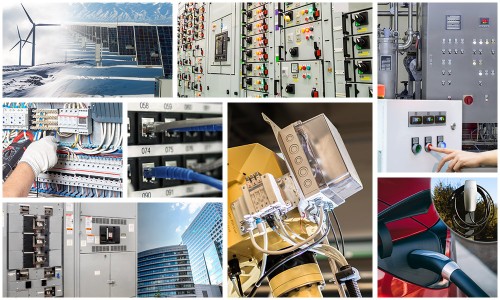 Accessories and customization
In addition to the different enclosure series, BOXEXPERT offers integrated solutions such as pre-assembled and machined enclosures, cable glands and cable glands for various applications. Also for automation applications such as KNX systems, or if EMC-critical applications are involved, our trained and expert staff will provide you with comprehensive and competent advice.
BOXEXPERT SUPPORT
You have questions?
Our employees are available for you via the chat and the contact form and are happy to answer all your questions.
[contact-form-7 id="3931" title="popup contact form"]
Follow us on our social media channels and get informed about new products.