Control cabinet housing made of PC, ABS and stainless steel for indoor & outdoor use
In process engineering plants, machine tools and production facilities, a separate control cabinet is usually required to house the electrotechnical components and the electrical distributors. This cabinet restricts access for unauthorized persons and thus protects both the user and the installed electronics. BOXEXPERT offers different control cabinet series for this purpose, which offer various advantages depending on the application. These include plastic wall-mounted enclosures made of ABS and polycarbonate as well as enclosures made of polyester-coated stainless steel. In addition to classic applications, we also offer special solutions such as control cabinets for applications that deal with EMC or explosion protection . All control cabinets also have a transparent or grey control cabinet door, which can be optionally equipped with various locks or swivel levers.
Together with our experts, you can configure your electrical enclosure individually for your particular area of application and prevailing environmental influences such as temperature and humidity.
In the case of process engineering systems, machine tools and production equipment, a separate control cabinet is usually required to house the electrotechnical components and the electrical distributors. This cabinet restricts access for unauthorised persons and thus protects both the user and the installed electronics. BOXEXPERT offers different control cabinet series for this purpose, which offer various advantages depending on the application. These include plastic wall cabinets made of ABS and polycarbonate as well as wall cabinets made of polyester-coated sheet steel or stainless steel. In addition to classic applications, BOXEXPERT also offers special solutions and control cabinets for applications dealing with EMC or explosion protection.
Our switch cabinets at a glance
Protection class IP 66
Shock resistance IK10
Lockable door
Included mounting plate
Various mounting domes
Extensive accessories
Protection class IP 67
Shock resistance IK10
Internal hinges
UV resistance
Various mounting domes
Pre-stamping for flange plates
Protection class IP 65
Grey or transparent door
Impact resistance IK08
Robust plastic control cabinet
Lockable door
Mounting plate
Protection class IP 66
Robust sheet steel (IK09)
Supplied cable flange plate
Special polyester coating
Lockable door
Extensive accessories
Protection class IP 66
Shock resistance IK10
Sheet steel or stainless steel
Explosion protection
Lockable door
Extensive accessories
Protection class IP 66
Impact resistance IK 08/09/10
AISI 304L or AISI 316L
Optional viewing door
Lockable door
Extensive accessories
Optionally available accessories for individual configuration
In addition to the supplied mounting plates, fixing material and cable flange plates, BOXEXPERT also offers a comprehensive range of optional accessories for various enclosure series. For example, special brackets are available for wall mounting or for pole mounting. The control cabinet can also be equipped with an additional rain cover, a circuit diagram holder or various DIN rails. The lock can also be optionally replaced by a security lock for security-relevant applications.
The selectable control cabinet accessories vary from series to series. The best thing to do is to ask our experts for advice. The illustration shows only a small part of the total selectable accessories.
Depending on the series, the scope of delivery of the plastic and metal cabinets includes a mounting plate as well as wall mounting options. Here we attach great importance to simple mounting of the components without influencing the protection class. For the Fleet, Perle PC and Treva series (including INOX and ATEX), the door is equipped with a locking mechanism that allows the enclosure door to be locked.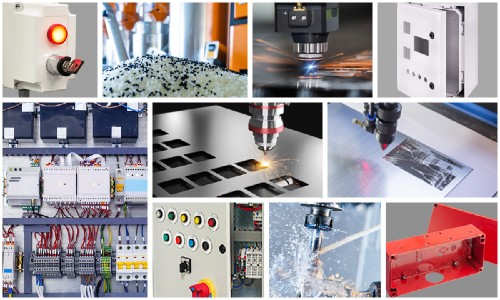 We design your Housing individual .
For all products we offer extensive customization and manufacture the products to fit your requirements and 100% compatible for your project.
Practical housing solutions for your application
The different enclosure series from BOXEXPERT are optimised for a wide range of applications. We support our customers for tailor-made solutions.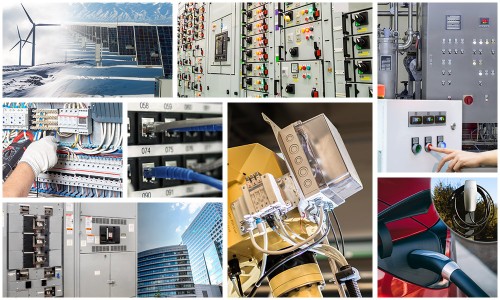 THE WAY TO AN INDIVIDUAL HOUSING
Compact and waterproof enclosures with protection class IP65 & IP67
Our focus is on compact, watertight and efficiently installable control cabinet enclosures that allow easy cabling and flexible interior design with mounting plates and terminal strips. The housings contain all electronic components for machine control and electrical installation that are not directly installed in the respective field device itself. Our PC, ABS & metal enclosures are also supplied with either IP65 or IP67 protection and can therefore also be used in damp rooms and outdoors thanks to the waterproof PUR seal.
Lockable doors with optional security lock
To ensure that live components can also be safely installed in the control cabinet and protected against accidental contact , the enclosed housings are not only available with the standard lock, but also with a swivel lever and numerous other lock options, which you can select from our extensive range of accessories.
The standard lock of the control cabinets is a door lock with an associated plastic double-bit key. Optionally, the standard lock can then be exchanged for a suitable security lock with handle and two keys.
Mounting plates and mounting domes
In the interior, mounting plates, which you can also order multi-perforated, perforated and height-adjustable on request, guarantee a secure, fast and flexible connection of various components. The mounting plates supplied as standard with some series are a simple plate made of galvanised steel. By means of this plate, all installations such as connection terminals, switching relays or power supply units can be screwed on without damaging the rear wall of the housing and possibly negatively changing the protection class. The mounting plate can be easily screwed to the housing using the threads provided.
Additional mounting domes on the inside of the doors or on the inside walls of some series allow the mounting of an intermediate plate in the enclosure. This is used to attach other components which are not to be placed on the bottom of the case.
The mounting options are distributed over the entire interior, so that the available space can be used to the maximum.
Cable flange plates for easy cable entry
In order to be able to connect the tidy interior of the electrical enclosures quickly and easily from the outside as part of the cable entry system, some of our enclosures have various pre-stampings for the use of flange plates. These allow flexible installation of the cabling. The cable flange plate can be processed upstream, parallel or downstream of the actual assembly of the housing at another workstation, which significantly reduces the workload in the production process.
Closed control cabinets with transparent or opaque control cabinet door
You also get a choice of transparent or opaque door. Transparent control cabinet doors are particularly suitable if components are installed inside the control cabinet that display measured values or operate with indicator lights, so that important information can be read without opening the door. This enables the joint installation of indicator lights and displays in close proximity to live components without reducing the protection of the components and employees. This is a decisive advantage, especially in confined spaces. A flexible door stop is also often crucial here. We therefore offer series which are manufactured either with a possible stop on all four sides (horizontal and vertical, for an opening to the top, bottom, left or right), or a door stop on both sides (opening to the left or right) .
This means that each series can be flexibly adapted to your requirements, space conditions at the installation site and environmental conditions, while fulfilling a wide range of functions.
Functions of a control box
Protection of components from water and dust
Protection against electromagnetic interference (EMC)
Reliable support and efficient structuring of the interior space
Protection against accidental contact (electric shock), vandalism, hail and other mechanical influences (enclosures have a high impact resistance of IK08, IK09 or IK10 and some have double-walled constructions)
Shielding of the environment from electromagnetic emissions of the installed components
Safe reading of measured values or control lamps through transparent doors or windows
Quick shutdown of the installed components by means of an optionally integrable emergency stop switch / main switch, in order to quickly shut down the associated machine in the event of danger or maintenance.
What is included in the scope of delivery?
Fastening screws (nuts and captive plastic screws)
Control cabinet door
Mounting plates
Standard lock with double-bit key
Cable flange plates (depending on series)
Holes for cable glands and cable bushings
Mounting domes
Mounting brackets for wall mounting without further processing of the rear panel of the housing
Reliable protection thanks to clever wall mounting and indoor installation
Our control cabinets are available in the IP protection classes IP65, IP66 and IP67 according to. DIN EN 60529/DIN 40050 available as waterproof housings for indoor and outdoor use. Clever solutions also prevent damage to the enclosure during assembly and installation of fixtures in the control cabinet, where the reliability of the IK09 and IK10 impact resistance and degree of protection would otherwise suffer.
Mounting plates allow fixtures to be screwed on without damaging the rear panel. The plate itself can be easily screwed to the housing thanks to the existing thread
The beveled design of the tongue and groove fit provides even more protection against rainwater penetration, allowing use in difficult and demanding environments. Because in this way, the housing cover and the lower part interlock optimally.
Some enclosures have a double-walled construction at the corners and a double-walled base. This ensures maximum protection against mechanical and climatic influences such as vandalism or hail. In addition to the special rib design of the door, this effective element also serves to stabilize the mechanical structure even under the highest loads.
The PUR seal of the door and cable flange plates ensure high protection against the ingress of moisture and dust. This lies against the housing with the optimum contact pressure. For further optimisation, we have provided an additional joint on the opposite side as a connection to the door in the case series "Fleet" series, we have provided an additional joint on the opposite side as a connection to the door, which leads to a further improvement of these properties, i.e. contributes to the protection against water penetration. These cabinets are therefore particularly suitable for outdoor use
Low-wear internal hinges in the enclosures of the series Perle ABS enable easy maintenance or replacement of electronic components hinges, as the enclosure cover can be opened easily without loosening any screws. They combine the advantages of industrial enclosures and control cabinets in one product. The hinges can be mounted on both sides, giving the user the choice of a left- or right-hand opening door. Due to the position of the hinges, they are not exposed to the weather and are therefore completely wear-resistant. In addition, the external appearance of the control cabinet is not affected by the internal mounting.
Polycarbonate and ABS plastic control cabinets
The prevailing opinion of our customers is often that the robustness of sheet steel control cabinets is clearly superior to the alternatives made of plastic. With the PC control cabinets of the series Bead PCas well as the ABS control cabinets Pearl ABS and Fleetwe would like to convince you of the opposite. Because plastic enclosures are not only a very user-oriented and cost-effective alternative to all sheet steel wall enclosures. They are equally reliable and robust, in addition to the inherent advantages of acrylonitrile butadiene styrene copolymer (ABS) and polycarbonate (PC).
Pearl PC
Polycarbonate control cabinet
The polycarbonate alternative to the control cabinet made of sheet steel
Compared to similar metal enclosures, the ABS material offers the advantage of resistance to corrosive loads, as well as resistance to alkali, oils and salts, for example. Compared to similar products, the enclosures of the Perle ABS series have a maximum impact resistance of IK10 due to the 30% thicker outer walls, which is unparalleled in plastic enclosures.
Pearl ABS
ABS control cabinet
The safe ABS control cabinet solution for every application
Control cabinets made of sheet steel, stainless steel and metal are often expensive to purchase and have a highweight. This often leads to additional costs, both in terms of logistical effort and in handling and assembly. Usually indispensable for EMC-critical applications, sheet steel cabinets can be dispensed with in many cases.
The ABS lightweights of the Fleet control cabinet series are particularly convincing here. The ABS plastic enclosures allow a weight saving of about 50% with a comparable enclosure size of a sheet steel cabinet.
Another advantage of ABS plastic enclosures is that, unlike metal enclosures, they are resistant to corrosive stresses without the need for further coating of the enclosure surface.
Fleet
Plastic control cabinet
High-performance ABS control cabinet for highest demands
Control cabinet made of stainless steel or sheet steel
Treva
Sheet steel switch cabinet
Robust all-rounder with versatile accessories
In mechanical engineering or especially in automation technology, it is often the case that circuits interfere with each other. Resistance to such effects is referred to as electromagnetic compatibility (EMC for short) . The most sensible means of combating electromagnetic interference is to use shielded cables and to divert the interference currents via the housing wall. This is not possible with a control cabinet made of plastic. Therefore, as an alternative to the Fleet and Perle plastic enclosures, BOXEXPERT offers enclosures made of stainless steel and sheet steel, e.g. the Treva series, which offers excellent EMC protection due to the conductivity of the material. Suitable
EMC cable glands
are also part of our product portfolio.
Our electrical control cabinets at a glance
Available temperature resistance: -40°C to +80°C
Available materials: stainless steel, sheet steel, polycarbonate, ABS plastic
Available IP protection classes: IP65, IP66, IP67
Available impact strength: IK08, IK09 and IK09
Available colours: RAL 7035
Approvals: CE, UL, ROHS, REACH, Gost-R / UNE-EN62208
Flammability: UL 94 HB and UL94 5VA

Accessories and customization
In addition to the different enclosure series, BOXEXPERT offers integrated solutions such as pre-assembled and machined enclosures, cable glands and cable glands for various applications. Also for automation applications such as KNX systems, or if EMC-critical applications are involved, our trained and expert staff will provide you with comprehensive and competent advice.