DAMP ROOM DISTRIBUTOR DISBOX-F
ROBUST DISTRIBUTION BOX WITH INCREASED PROTECTION CLASS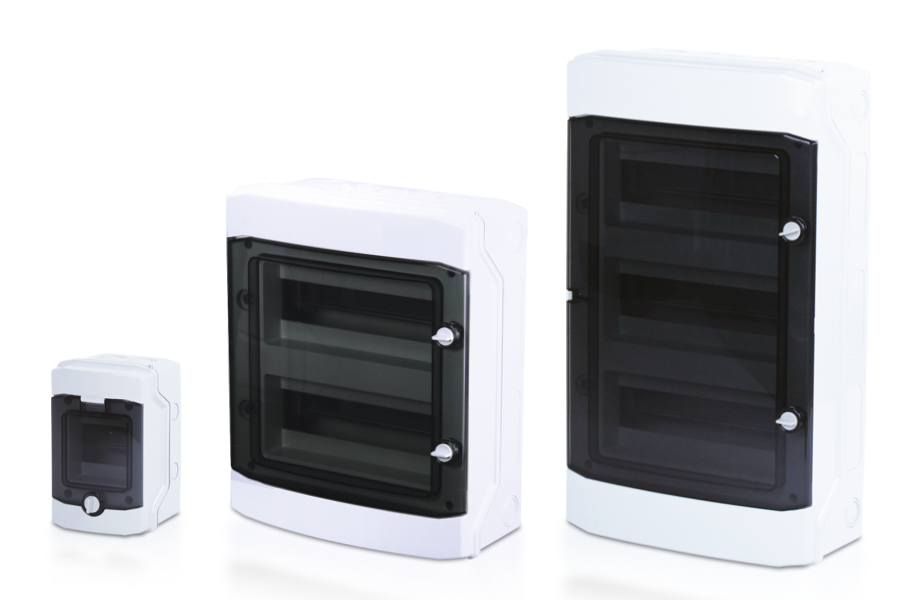 USE THE CONVENIENT FORM. WE TAKE CARE OF THE REST!
Damp room distributor for highest demands
The fuse boxes of the DISBOX-F series have an IP65 protection rating and are therefore ideally suited for use in damp rooms. The surface-mounted damp room distributor is made of high-quality acrylic ester styrene acrylonitrile (ASA) and is therefore more weather-resistant than conventional ABS housings. The high impact resistance and IP65 protection of the fuse box ensure that all fuses and RCDs within the distribution board are protected against all environmental influences in dry and damp rooms. All fuse boxes of this series are equipped with transparent doors, which allows a visual inspection of the fixtures without opening the door.
Scope of delivery and accessories
The scope of delivery of the DISBOX-F series includes not only a comprehensive operating manual and the PE&N clamps, but also all the necessary fastening screws for quick installation. We also mount all required mounting rails type TS35 in the lower part of the housing. The number and length of the mounting rails depends on the defined number of module slots per enclosure. In addition to the standard insulated screw terminals, double-row screw terminals or screwless terminal strips can also be supplied. The normal double-bit door lock can be exchanged for a security lock on request, which secures access by unauthorised persons. All materials are UV-stable and halogen-free and tested according to applicable standards.
DISBOX-F
Multimedia distributor surface-mounted
Flush-mounted solution for smart home and network applications in modern design
Order number
Dimensions
(mm)
Number of
modules
PE & N
Connection terminals
MKDGH4-01
128 x 201 x 120
4
2x4
MKDGH8-01
202 x 201 x 120
8
2x8
MKDGH12-01
319 x 259 x 144
12
2x10
MKDGH24-01
319 x 384 x 144
24
2x13
MKDGH36-01
319 x 508 x 144
36
2x15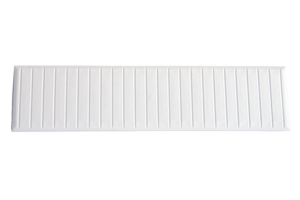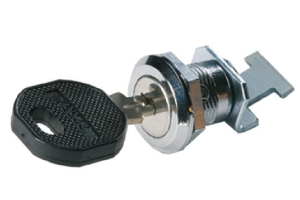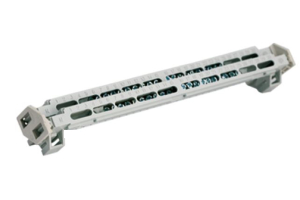 Insulated double terminal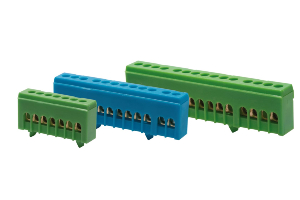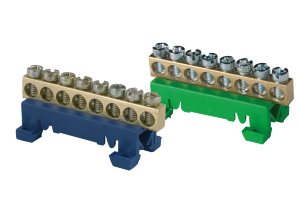 Terminals PE&N
for top-hat rail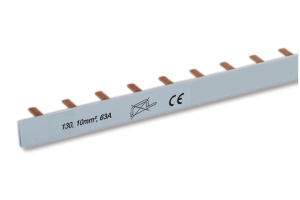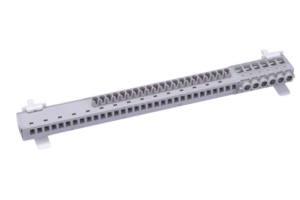 Insulated screwless terminal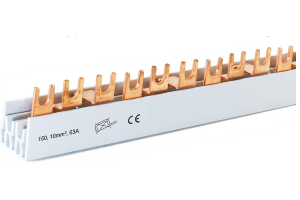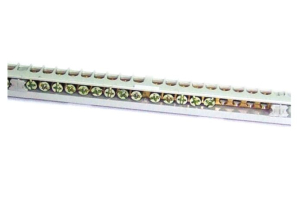 Insulated terminal Standard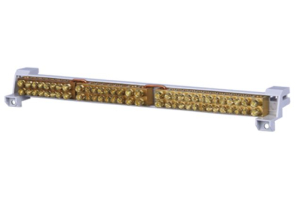 Insulated terminal
Australia Type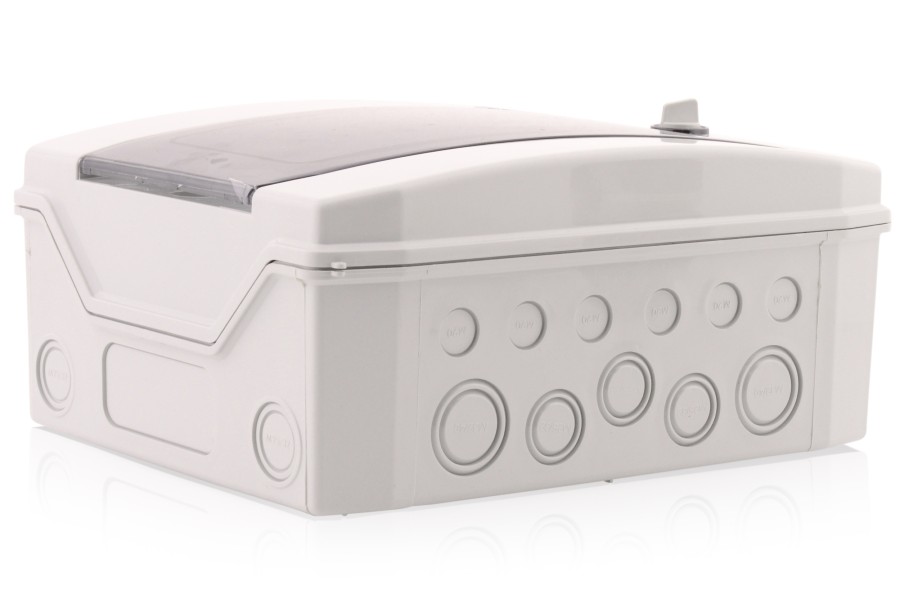 Metric pre-stamping and flange cut-outs for optimised cable routing
The damp room distributors of the DISBOX-F series are provided with metric pre-stamping and, depending on the size, also with pre-stamping for flange plate break-outs in the lower part of the housing. These allow cable bushings or cable glands to be fitted in the housing without any great effort. This reduces the assembly effort considerably without damaging the housing wall and causing chips to form. Depending on the type of housing, different metric pre-stampings are available, often 2 different sizes can be broken out as required.
Injection-moulded rubber seal for optimum protection in damp locations
The requirements of the DISBOX-F series is an increased protection class (IP65) for the use of the distribution boxes in damp rooms. The damp room or wet room is a term from the building industry. Standards and technical regulations place special requirements on materials and construction methods intended for use in damp rooms. Depending on the field, a damp room is defined differently:
room with high humidity
Room with constantly high humidity
Room in which the relative humidity is permanently higher than 70 %.
Room in which air humidity cannot be removed by free ventilation (e.g. open window).
Room in which increased humidity occurs not only periodically.
Room in which permanently increased air humidity is to be expected due to use.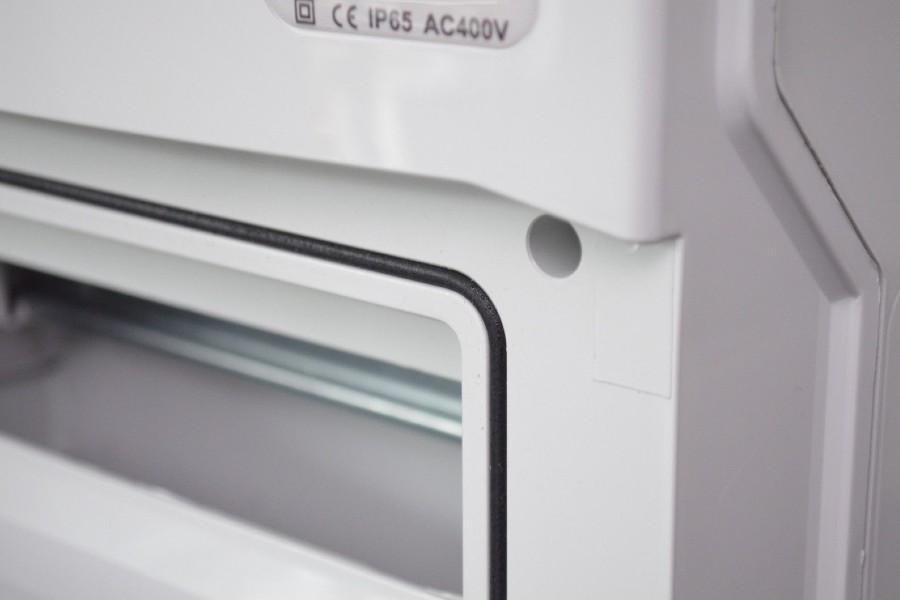 Door interlock or safety lock to protect the fixtures
Each damp room distributor of the DISBOX-F series is supplied as standard with a door lock and associated plastic double-bit key. Optionally, the standard lock can be exchanged for a suitable security lock with two keys. You will find the safety lock in the accessories. The replacement set for the security lock fits all DISBOX distribution boxes.
THE WAY TO THE INDIVIDUAL HOUSING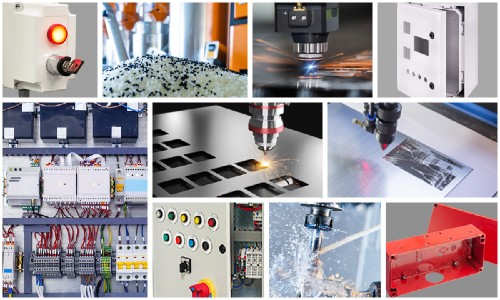 We design your Individual housing.
For all products, we offer you extensive customization and manufacture the products exactly to your requirements and 100% compatible for your project.
Practice-oriented housing solutions for your application
The different housing series of BOXEXPERT are optimized for the most different applications. We support our customers for customized solutions.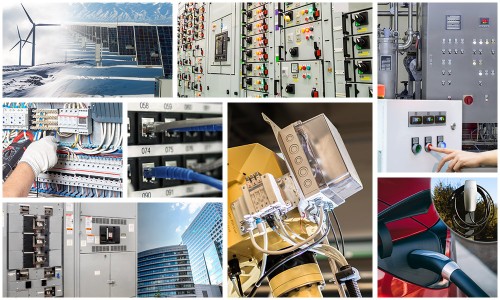 Accessories and customization
In addition to the different enclosure series, BOXEXPERT offers integrated solutions such as pre-assembled and machined enclosures, cable glands and cable glands for various applications. Also for automation applications such as KNX systems, or if EMC-critical applications are involved, our trained and expert staff will provide you with comprehensive and competent advice.
BOXEXPERT SUPPORT
You have questions?
Our employees are available for you via the chat and the contact form and are happy to answer all your questions.
[contact-form-7 id="3931" title="popup contact form"]
Follow us on our social media channels and get informed about new products.