Individual lettering, marking and labelling
On request, we can supply all standard enclosures in a customised and customer-specific design. The visual adaptation to your corporate design can be achieved by attaching the company logo, an individual inscription, special markings or engravings. Based on your specifications for future environmental conditions, desired colors and print volume, and the materials of the selected enclosure, different surface treatment processes are used. In detail we offer the following possibilities:
Digital printing
Screen printing
Pad printing
Laser marking
Engraving
Paint
Powder coating
EMC coating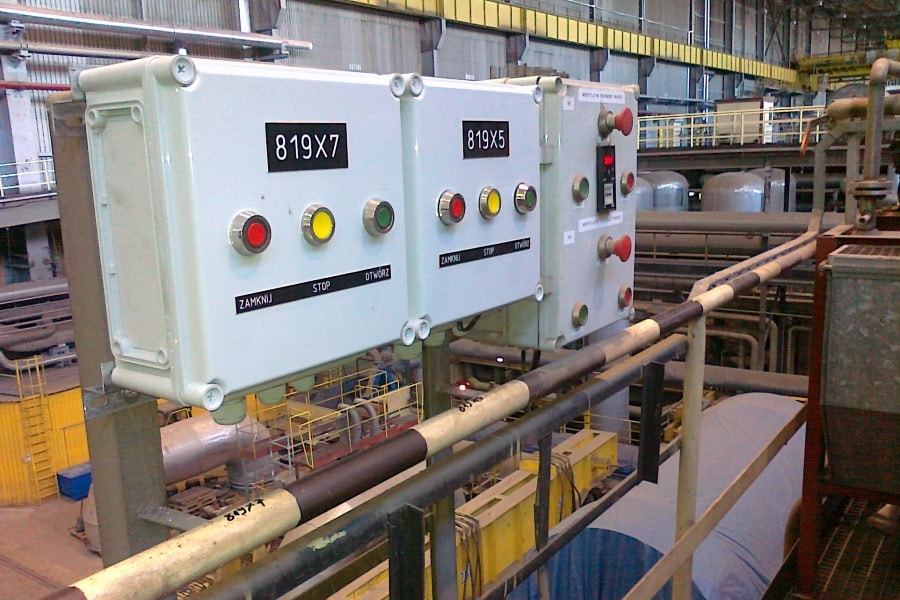 PREPARATION FOR SURFACE TREATMENT
The processing of the surfaces of our plastic and metal housings requires a professional preparation of the materials. The pre-treatment includes the following steps:
Sanding: serves the optics, if necessary preparation for special procedures e.g. screen printing
Sandblasting: Creation of an optimal surface, if necessary incl. Filler
Cleaning: chemical cleaning of the housing, removal of dirt particles and grease
Corrosion protection: passivation of the housing or application of a corrosion protection agent
masking: in preparation for painting, coating of the defined surfaces
In the past, printing or labelling of industrial enclosures was usually carried out by means of pad printing or engraving. However, these tried and tested methods have their limits in terms of colour variety, filigree representation and the representation of colour gradients. This is where digital printing comes into play, which can basically be used on all types of enclosures. With digital printing, expressive designs, colour-intensive images and large colour spectrums can be displayed with low initial costs. This printing process is suitable for samples, small series or even large series with changing layouts.
Digital printing has the additional advantage that artwork can be changed quickly and that there are no limits to extravagant customer requirements. Pragmatic explanations or instructions on how to use the devices can also be printed. Depending on the size of the printers and the size of the housings, several housings can be printed at the same time. Corporate design at the highest level – digital printing sets new standards here. We will be happy to advise you and put your ideas into practice.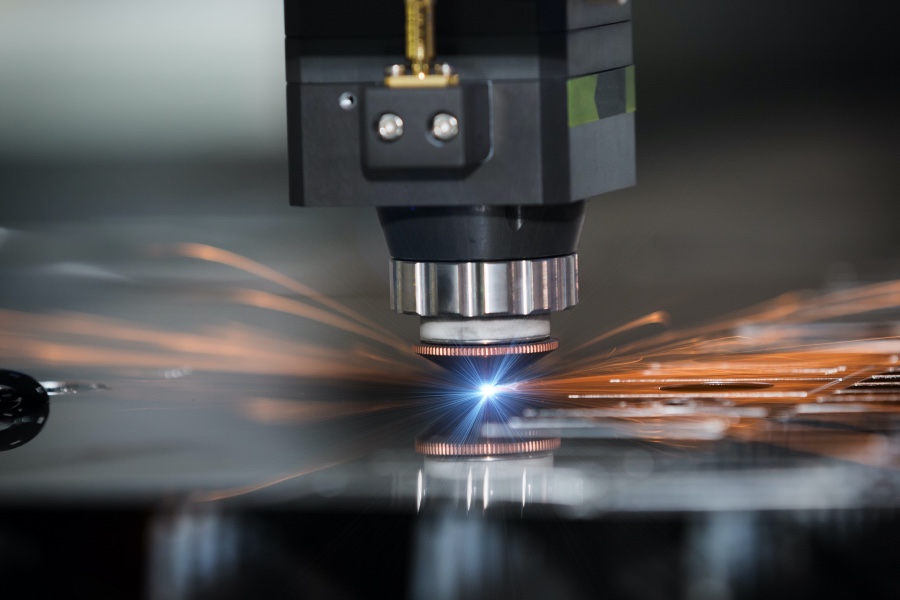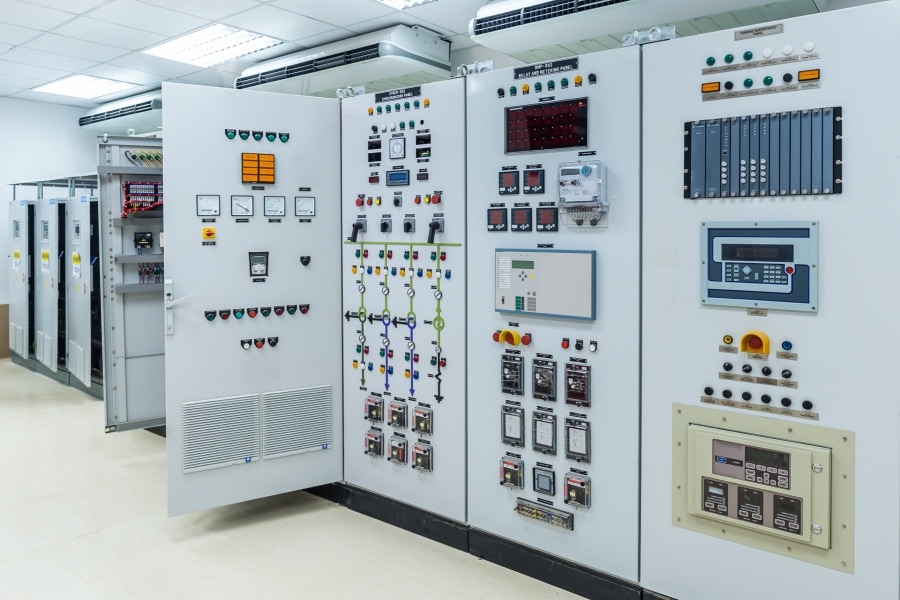 Screen printing is a printing process in which the printing ink is printed through a fine-mesh fabric onto the material to be printed using a rubber squeegee. At those points of the fabric where no ink is to be printed according to the print image, the mesh openings of the fabric are made impermeable to ink by means of a stencil. In the screen printing process it is possible to print on many different materials. In addition, both flat and curved surfaces can be printed.
One advantage of screen printing is that the ink application can be varied by using different mesh finenesses, so that high ink film thicknesses can be achieved. Compared to other printing methods, however, the printing speed is relatively low and there are clear limitations with smooth colour transitions and photo-realistic representations.
Do you have questions about the screen printing process? We will be happy to advise you and inform you about our range of services in this area.
Pad printing is an indirect gravure printing process in which the printing ink is transferred from the printing form to the substrate by an elastic pad made of silicone rubber. The ink is transferred to the material by pressing it on in different thicknesses. The print image to be transferred is exposed onto a cliché using a positive film (offset film) or also called matt film. A distinction is made between steel clichés and plastic clichés. With steel clichés, the print image is etched into the steel surface. Steel clichés are used for recurring print images with very high quantities. This cliché is washed out after exposure. As a result, the exposed print image remains recessed on the surface of the cliché. This completes the preparation for printing.
After the cliché has been mounted on the machine, the mechanical process of printing takes place. In this process, the printing ink is moved back and forth with the help of a squeegee made of metal or plastic and washed over the cliché with ink. In a backward motion, a knife pulls the paint off again, leaving it in the recess. The pad then touches down on this printing forme, lifts off again, taking ink with it, and travels to the substrate. There the pad sinks, adapts to the shape and leaves the ink (the printed image) on the casing. In the case of a multi-colour print, this colour pass is repeated in a second pass, using a different colour.
The advantage of this print transfer is the deformability of the pad, which makes it possible to print on curved surfaces (convex, concave or grained). Due to its elasticity, the pad takes on the shape of the body to be printed and can thus ideally transfer the motif onto the substrate. The print image is transferred to the print body. The ink transfer to the substrate is almost 100% due to the silicone oil in the pad %. In addition, a wide range of sizes can be printed in a wide range of colours.
Do you have questions about pad printing? We will be happy to advise you and inform you about our possibilities.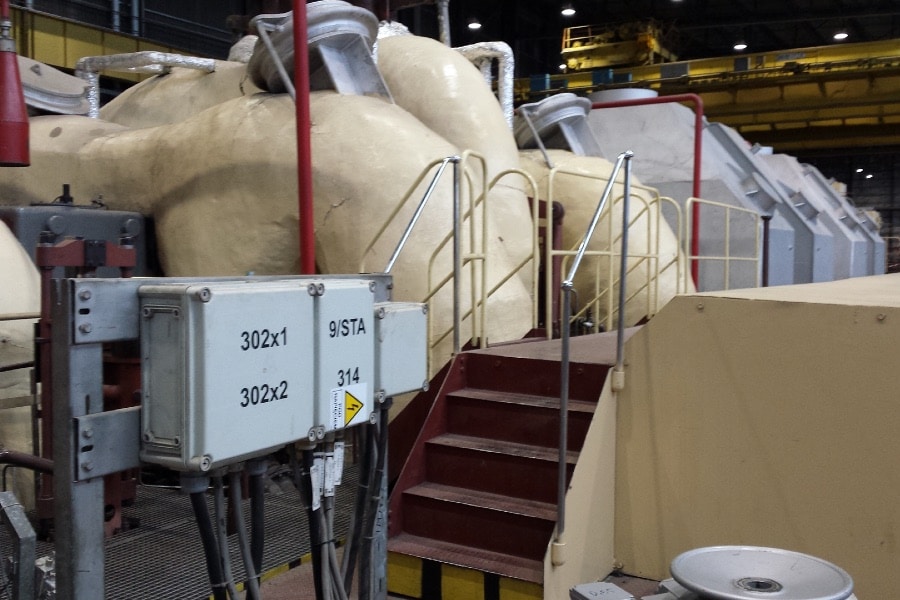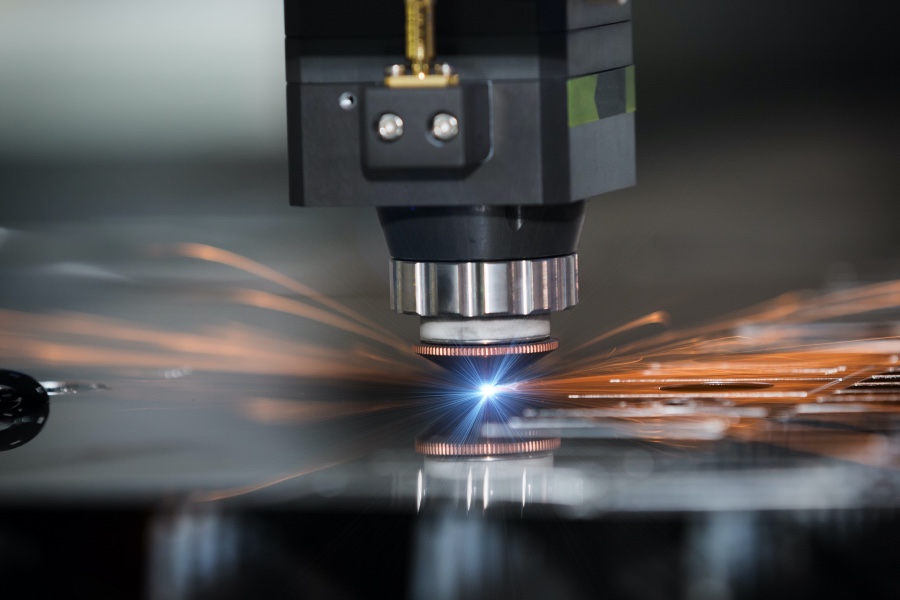 In addition to the conventional engraving and printing processes, BOXEXPERT also offers laser marking. Laser marking is the inscription or marking of objects with the help of an intensive laser beam. In contrast to laser printing, where only the pigment application on the printed material is controlled with a weak laser beam, laser marking changes the inscribed material itself. The process and the energy input therefore depend on the material. Laser markings are water- and smudge-proof and very durable. They can be generated quickly, automatically and individually, which is why the process is often used for numbering individual parts. With the help of laser marking, there are no more limits to the creative freedom. This type of surface treatment is cost-effective and environmentally friendly, as no additional tools need to be used and no additives or chemicals are required to carry it out.
The process can be used for constantly changing markings and inscriptions such as the application of QR codes, EAN codes or consecutive serial numbers. A significant difference for the end customer is the permanent and forgery-proof application of the laser marking. In contrast to imprints or stickers, it is not removable and offers extreme service life even under aggressive environmental conditions.
Suitable materials: ABS, ASA+PC, PC, PA, PA GF, aluminium
Do you have any questions about laser marking or require further information? The BOXEXPERT team is at your disposal with words and deeds.
Engraving is a machining operation that removes material locally from the workpiece. The aim is to create a surface structure that stands out against the background by removing material. The depressions created with the various forms of rotating tools can also be lined with colour paste and visually highlighted. Engraving can be used to create lettering, illustrations or borders on various plastic or metallic substrates. With the use of computer-controlled engraving machines, various vector file formats can be used. The vector data allows a lossless replication of the engraving motifs.
The engraving of industrial enclosures offers various advantages to customers, such as the permanent and tamper-proof application of the motifs, which can withstand even the greatest mechanical impact.
Do you have questions about individual engravings? We will be happy to advise you and inform you about our range of services in this area.
In addition to the labelling and printing processes presented so far, BOXEXPERT also offers surface varnishing. In order to adapt plastic or metal housings even more individually to the corporate identity of your company, they can be refined by painting. Powdery or liquid lacquers are available for this purpose, which are mixed exactly to defined RAL colours or Pantone colours with the aid of an appropriate mixing plant. Depending on the defined environmental conditions, UV-stabilized lacquers, antibacterial lacquers or even ESD lacquers can be used. Different gloss levels, matt lacquers and even metallic or soft-touch effects are available.
If you are interested in an individual painting, please contact us directly. We are looking forward to the realization of your project.
Powder coating or powder painting is a coating process for our metal enclosures in which an electrically conductive material is coated with powder paint. A typical coating line consists of surface pretreatment (cleaning and/or application of a conversion coating), intermediate drying, electrostatic coating zone and dryer. The workpieces are transported by a conveyor system. The powder coatings used for powder coating generally consist of dry, granular particles between 1 and 100 µm in size. Chemically, these are usually based on epoxy or polyester resins, for certain applications also on polyamide (nylon), polyurethane, PVC or acrylic. Hybrid systems containing both epoxy and polyester resins as binders are also widespread.
Powder coating at BOXEXPERT mostly serves the purpose of improving impact and shock resistance and increasing UV stability. Several hundred colours, different gloss levels and also different structures are available.
The protection of the devices installed inside the enclosure against electromagnetic interference is becoming increasingly important. Often, for reasons of space, sensitive controls or measuring systems have to be placed close to emitting components, whereby protection of the internal components becomes essential. When coating plastic housings with EMC conductive lacquer, an electrically conductive layer of copper, nickel, graphite or copper metallized with silver is applied to the housing parts. All surfaces that are not to be coated are masked off before coating. Preferably, a UL-listed copper-based EMC conductive varnish is used, which has very good attenuation properties and ensures high electromagnetic absorption over a wide frequency range. The shielding effect of the layers depends directly on the sheet resistance of the layer. The properties of the plastics of the enclosures used are not changed by the EMC coating.
We also offer EMC shielding options for our Alster series aluminium enclosures. Although the shielding is already significantly higher than with plastic housings due to the material, interference from high frequencies can also occur here. We would be happy to advise you in detail on the available options on this subject.
BOXEXPERT SUPPORT
You have questions?
Our employees are available for you via the chat and the contact form and are happy to answer all your questions.
[contact-form-7 id="3931" title="popup contact form"]
Follow us on our social media channels and get informed about new products.