Individual configuration of flush-mounted fuse boxes
Fuse boxes and distribution boxes are an elementary part of the electrical installation. They are used to integrate circuit breakers and other elements of fuse switch disconnectors in a closed environment for a safe and regulated power supply. So in every apartment building, but also in every company and every industrial plant.
However, with the increase in smart home installations and the growing use of multimedia distribution boxes, a fuse box or distribution box can no longer be considered purely functional. The question of where to put all the cables, multimedia devices and the corresponding accessories is becoming more and more frequent. Distribution boxes are becoming a modern design element in any interior and it is here that flush-mounted distribution boxes offer great advantages. Especially if they are additionally used as communication distributors and contain e.g. the router. Optional accessories such as easy-to-integrate router brackets also ensure a tidy design, so that the overall impression is not chaotic even when a transparent door is used. In this way, you can make the entire smart home technology and corresponding power distribution disappear safely and make it almost invisible.
The modern and linear design of our flush-mounted small distributors and larger sub-distributors fits almost invisibly into modern building architecture. This is because they are recessed flush into the masonry. The design of the front section was deliberately made extremely flat in order to be able to integrate the flush-mounted distributor seamlessly. The installation depth of some of our series is only 87mm and the front frame plus door build up an additional 5mm. The perfect choice for an almost invisible integration of the building electrics.
DISBOX-K
Flush-mounted fuse box
Metal door and 850°C glow wire test for highest demands
However, some of our flush-mounted small distributors also have a slightly raised front part with a curved door. Compared to the particularly flat front parts of other flush-mounted distributors, this detail becomes particularly clear when viewed from the side. Optimal for setting small accents in the interior design and at the same time enabling easy retrieval. A symbiosis of functionality and aesthetics.
DISBOX-MT
Flush-mounted fuse box
Slightly raised front part in rounded shape
In addition to the high quality, modern designs and numerous application possibilities of our distribution boxes, we attach great importance to expertise and advice. In our shop you will not only receive components for safe and modern electrical installation and sub-distribution.
Our experts will be happy to advise you on the individual configuration of your distribution box for flush mounting. We take into account the special requirements of the local conditions such as temperatures, the required impact resistance and protection class, as well as the modules to be installed in your area of application.
Choose:
numerous types of protection
Sizes
a wide range of accessories such as safety locks, integrated sockets, terminals, busbars and glands
Our flush-mounted distributors
Protection class IP40
Surface mounted distribution box
white door
24-54 modules
integrated earthed socket
Optional safety lock
Protection class IP40
Flush-mounted distribution box
white or transparent door
12-42 modules
Optional safety lock
Special design media distributor
Protection class IP40
Flush-mounted distribution box
white metal door
12-70 modules
650° or 850° Glow wire test
Optional safety lock
Protection class IP40
Flush-mounted distribution box
white or transparent door
8-54 modules
PE&N connection terminals
Optional safety lock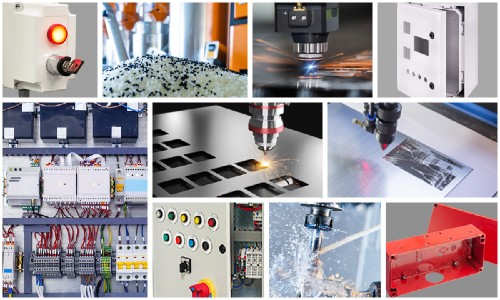 We design your
Housing
individual
.
For all products we offer extensive customization and manufacture the products to fit your requirements and 100% compatible for your project.
Practical housing solutions
for your application
The different enclosure series from BOXEXPERT are optimised for a wide range of applications. We support our customers for tailor-made solutions.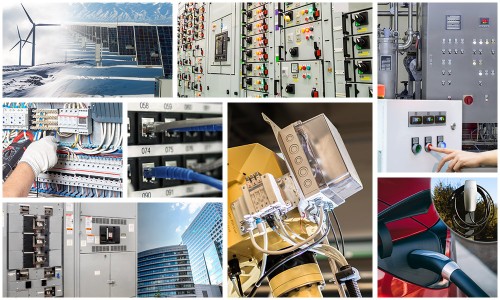 THE WAY TO AN INDIVIDUAL HOUSING
Flush mounted distribution boxes in many sizes
A decisive factor for the selection of the right flush-mounted distribution box is the size and number of TE (division units / 1 TE = 17.5 millimetres). Depending on whether you want to use the housing as a small distributor or for larger sub-distribution. For this reason, you can choose the right model from various sizes. Depending on how many modules such as fuses and RCDs you want to install on the individual mounting rails (also called top-hat rails). 1 TE usually corresponds to one switch or one fuse.
Flush-mounted distributors in various sizes:
8 to 70 module places (TE) selectable
1-row, 2-row, 3-row and 4-row
As standard, 12TE can be used per mounting rail (TS35 rails), but more individual divisions are also possible.
Further adaptation options for flush-mounted distributors - Doors & accessories
In addition to the size and the modules that can be integrated per DIN rail, other factors are decisive. For example, you can choose from transparent or opaque doors in different colours and from materials such as polycarbonate (PC) and acrylonitrile butadiene styrene (ABS). Door hinges on both sides are also possible.
Flush-mounted distributors with transparent doors , for example, offer the advantage of allowing a quick and easy view of all the components installed inside. This is because many integrable fixtures have signal or warning lights, the status of which can thus be easily checked at a glance through the polycarbonate door without having to open the enclosure. Very practical, if this was additionally equipped with a safety lock. This is particularly advantageous for multimedia distributors, control cabinets or server cabinets. But it is also a quick and easy way to check the status of the fuses in the distribution box. At the same time, transparent doors offer an additional "eye-catcher", particularly in the case of flush-mounted distributors, when it comes to a tidy and cleanly wired interior.
Choose optionally from a wide range of accessories:
Security locks
Various screw connections (e.g. for pressure compensation, drainage, etc.)
Double terminals and various insulated PE & N terminals
Protective covers
Busbars
In this way, you can design a tailor-made distribution box for every area of application that meets the requirements for simple, safe and low-maintenance electrical installation and blends seamlessly into the interior design and brickwork.
In addition to the different enclosure series, we offer integrated solutions such as pre-assembled and machined enclosures, cable glands as well as cable bushings for various applications. Even for automation applications such as KNX systems, or if EMC-critical applications are involved, our trained and expert staff will provide you with comprehensive and competent advice.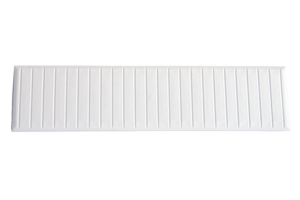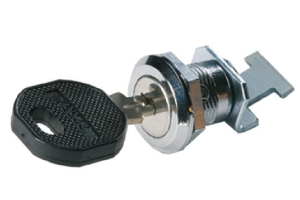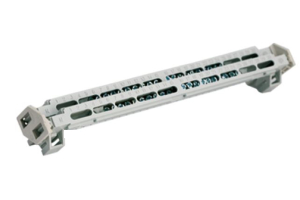 Insulated double terminal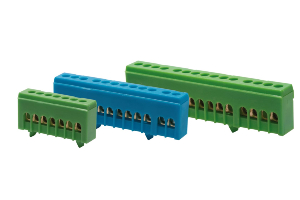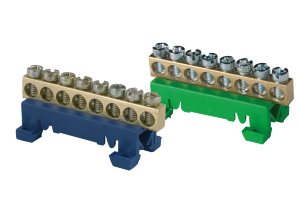 Terminals PE&N
for top-hat rail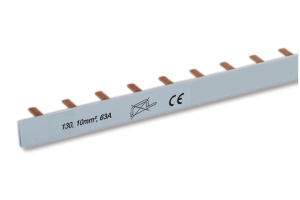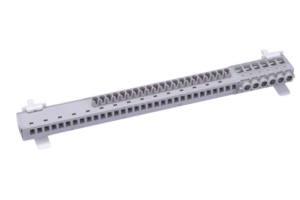 Insulated screwless terminal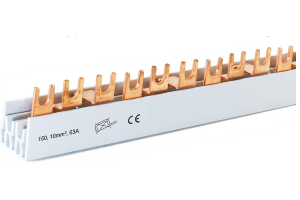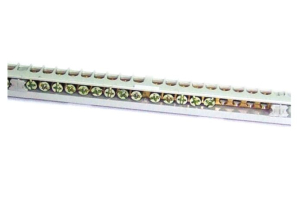 Insulated terminal Standard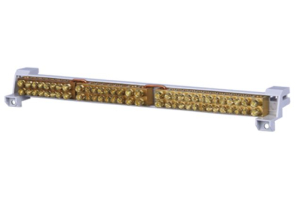 Insulated terminal
Australia Type
Key data of our flush-mounted distributor range at a glance
Available colours: RAL 9003
Available impact strength: IK07, IK08
Available protection classes: IP40
Approvals: OVE, CE, IEC 60670, ROHS, REACH
Glow wire test: 650°C and 850°C
Materials: Metal, Styrene, ABS, PC (UV-resistant and halogen-free)
Temperature resistance: -25°C to +60°C
Modules: 8 – 70 modules (TE)
Scope of delivery & assembly of the fuse boxes
Our distribution boxes are delivered ready for use. In addition to detailed assembly instructions, the appropriate number of terminals (insulated standard screw terminal) and corresponding mounting rails are installed depending on the number of modules. All fastening screws are of course also included in the scope of delivery.
The PE & N plug-in terminals can be adapted on request. As optional accessories we offer double-row insulated terminal strips or screwless insulated terminal strips to ensure ease of installation.
Scope of delivery at a glance:
PE & N plug-in terminals ( quick-connect terminals)
Mounting rails
Mounting plates for multimedia distributors
Cover
Fastening screws
Detailed assembly instructions
Transparent polycarbonate door or opaque ABS door
Sealing plug
If individual module slots are not required, corresponding blind covers are also included in the standard scope of delivery.
Simple assembly of the different series
The installation of small distribution boards and sub-distribution boards for power distribution is not something you want to spend a lot of time on in your day-to-day operations. Therefore, it is crucial to ensure flexibility, customizability and reliability while keeping assembly simple. The installation should be possible intuitively. For this purpose, the different series of our flush-mounted fuse boxes offer various advantages.
The Flush-mounted multimedia distributor DISBOX-XT convinces not only by high functionality and security, e.g. by the powder-coated and impact-resistant door, or the ventilation slots for cooling and a better W-LAN signal. The left or right selectable door hinge and the perforated mounting plate allow high flexibility during installation. The perforated and continuous mounting plate with a 3.2mm perforation made of galvanized stainless steel inside the multimedia distributor is ideal for mounting your communication systems, such as WI-FI routers, switches and patch panels. Additional brackets for the router, connection clamps or double Schuko sockets can also be purchased from our shop. By flush-mounting the distribution box, we offer the possibility of making the complete technology virtually disappear. The sheet steel door is only minimally built up and does not stand out in any building with its white colour (RAL9003).
The DISBOX-MT flush-mounted distributor allow maximum flexibility in cable routing. In the lower part of the housing there are pre-stampings on all sides for cable routing and can be used very flexibly. While the other series only have pre-stampings for cable routing at the top or bottom, the cables can be inserted here from all sides. The user is very free in the choice of cable routing and can decide without restrictions which is the best way for the given installation situation.
The DISBOX-G flush-mounted small distribution boardhave various pre-stampings on the back in order to be able to insert flush-mounted or flush-mounted cables into the housing at the top or bottom accordingly. In this way, a completely "clean" cable routing can be realised, in which no surface-mounted cables are visible that could disturb the overall visual impression of the flush-mounted distributor. In addition to the insulated standard screw terminals included in the scope of delivery of the flush-mounted small distribution board , we also offer double-row insulated terminal strips or screwless insulated terminal strips to ensure a high degree of ease of installation.
The DISBOX-K flush-mounted distribution boxes offer various pre-stampings in the wall box in order to insert flush-mounted or in-wall cables into the housing at the top or bottom. The ultra-slim front design protrudes only 5mm from the wall inlet.
For the safe and standard-compliant use of the distribution boxes, the possibility of unambiguous assignment of the installed components is of utmost importance. In our fuse and distribution boxes of all series, we provide clear labelling of all module mounting positions and also of the associated terminals. This makes wiring much easier and saves time.
Mounting rails for smaller sizes – For the smaller sizes (2-5 modules), the mounting rails are already integrated in the housing. We have already reproduced the shape of a TS35 mounting rail in the mould of the injection moulding tool and integrated it in the housing base. This means that the individual installations can be snapped on and wired very easily.
Mounting rails for larger sizes – For the three larger enclosure sizes (12-54 modules), one or more mounting rails made of galvanized sheet steel are mounted and supplied accordingly. We only use the TS35 rail type.
Tips for connecting and planning the flush-mounted distributor
Consider sufficient space for installation work on the flush-mounted distributor (cable entries and cable routing).
Consider height of comfortable posture during operation of integrated modules such as circuit breakers and switches
Attach a distribution plan for the circuits to the inner door
When selecting the design or size of the flush-mounted fuse box, do not only consider currently required modules, but also plan sufficient space for future terminals and switching elements, e.g. additional electricity meters or similar.
Avoid crossings and cable bundles in order to prevent the generation of dangerous heat.
Use clamps for strain relief so that flexible cables do not tear
Check that covers are in place and that built-in devices such as circuit breakers or the timer are correctly seated on the mounting rail.
If the ambient conditions of the distributor are damp or too warm, use a damp room distributor (IP65).
All circuits should be protected by a residual current circuit breaker. For this purpose, at least 2 residual current circuit breakers should be installed, otherwise all circuits will be disconnected from the power supply in the event of a fault current. Especially in industrial plants, but also in private homes, the light should not go out if a fuse blows, because otherwise troubleshooting is made very difficult.
Correct marking and individual protection by circuit breakers of the usual rooms bedrooms living room, study, hallway, etc., so that in the event of an overload or short circuit in one circuit, the others are not affected. Correct labelling is also important because in the event of a fault, it is usually necessary to act quickly.
Separate and power-specific fuse protection for one circuit for lighting and one circuit for sockets.
Do not mount the cover frame and door of the flush-mounted distributor until the electrical installation has been completed.
Where are flush-mounted fuse boxes particularly suitable?
Flush-mounted distributors are particularly suitable for dry rooms such as offices, apartments, server rooms or comparable interior spaces. But there are many other areas of application.

Accessories and customization
In addition to the different enclosure series, BOXEXPERT offers integrated solutions such as pre-assembled and machined enclosures, cable glands and cable glands for various applications. Also for automation applications such as KNX systems, or if EMC-critical applications are involved, our trained and expert staff will provide you with comprehensive and competent advice.